It wasn't just Google and Microsoft that had a bad Friday. AMD's Friday was probably the worst of all of them. AMD reported a loss of $157 million for Q3 2012 and announced it will cut its workforce by 15 per cent. AMD shares ended Friday trading nearly 17 per cent lower than they had started the day. Intel also reported its financials earlier last week; suffering a 14 per cent drop in profits, blaming the tablet and smartphone boom.
This will be the second round of jobs cuts at AMD this year. The firm is restructuring to save money as it brings less in. Last year's Q3 revenue was $1.69 billion, this year $1.27 billion was brought in. Last year the firm made a profit of $97 million, this year it experienced a net loss of $157 million.
GAAP Financial Results

Q3-12

Q2-12

Q3-11

Revenue

$1.27B

$1.41B

$1.69B

Operating income (loss)

$(131)M

$77M

$138M

Net income (loss) / Earnings (loss) per share

$(157)M/$(0.21)

$37M/$0.05

$97M/$0.13
AMD's restructuring plan has been accelerated in the face of a faster than expected downturn in the PC industry. Rory Read, AMD president and CEO said "The PC industry is going through a period of very significant change that is impacting both the ecosystem and AMD". Discussing the pace of change and purpose of restructuring he explained "It is clear that the trends we knew would re-shape the industry are happening at a much faster pace than we anticipated. As a result, we must accelerate our strategic initiatives to position AMD to take advantage of these shifts and put in place a lower cost business model. Our restructuring efforts are designed to simplify our product development cycles, reduce our breakeven point and enable us to fund differentiated product roadmaps and strategic breakaway opportunities."
The restructuring plan will largely take place in Q4 this year and involves both a reduction in AMD's global workforce by 15 per cent and site consolidations. The plan is expected to save the company "approximately $190 million in 2013". Q4 itself is expected to bring a further revenue decrease of about nine per cent.
APUs
AMD's income wasn't helped by a write down of $100 million worth of Llano APUs. Due to the weaker-than-expected demand, prices had to be reduced and manufacturing facilities under-utilised. Looking at positives, the company noted the recent launch of Trinity APUs for the desktop channel, and the upcoming introduction of the AMD Z-60 APU in Windows 8 tablets.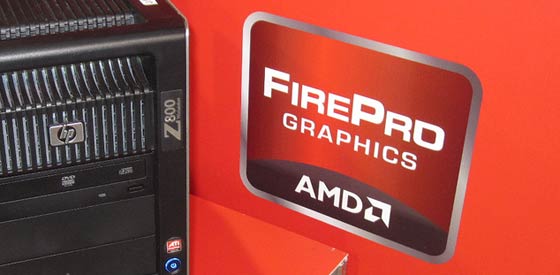 GPUs
Revenue from graphics processors was 15 per cent down over the year and income was only $18 million compared to Q2's $31 million. However, looking at positives again, "AMD continued to expand its industry-leading graphics solutions" including the AMD FirePro products based upon GCN architecture.
AMD revealed that it still has "Cash, cash equivalents and marketable securities balance, including long-term marketable securities, of $1.48 billion at the end of the quarter". At the end of Q2 it had $1.76 billion in cash... Let us hope that AMD can turn around its fortunes with great new GPU and APU releases before the cash runs out.