Moment of truth
This is it: the moment of truth for AMD. As soon as it acquired ATI for $5.4 billion, over four years ago, AMD started banging on about 'Fusion'. At the time that meant the APU (accelerated processing unit), which combines the CPU and GPU into one bit of super-silicon.
In time, AMD warmed to the term 'fusion' so much that it started applying to pretty much everything it did. But the original meaning is still paramount, and this week it finally started shipping the product of four years' intensive R&D ahead of the Q1 2011 target date.
"We are shipping as of this week the world's first APU - codenamed Ontario/Zacate - which essentially combines the computational of [a dual-core CPU and a low/mid range graphics card] in this tiny little form-factor," said AMD CEO Dirk Meyer, at AMD's analyst day yesterday.
While the APU - which Meyer said AMD has over 100 design wins for already - probably still won't appear in end-products before next year (CES should be big), this marks arguably the most significant juncture for AMD since the acquisition of ATI.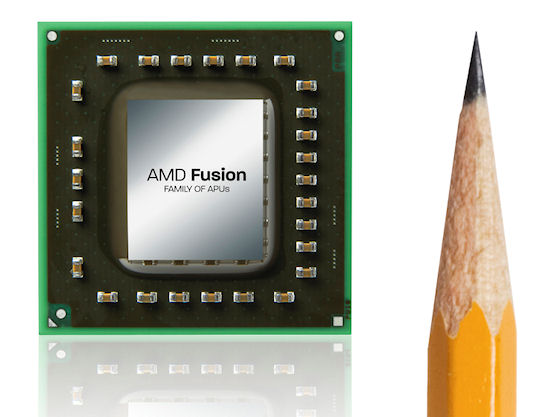 As GM Rick Bergman stressed in his talk at the analyst day, the significance to end-users will be an improved visual experience for notebooks - especially thin and light ones - compared to the best Intel has to offer. Bergman also gave good PowerPoint, so here are the key ones illustrating what the APU is and its roadmap for both notebooks and desktops.