Smart move
The line dividing x86 and ARM-based devices just got a bit more blurred, as chip maker Marvell showed us a functioning 13 inch mini-notebook running its 1.5 GHz Armada 500 series chip and Ubuntu.
This prototype was made by Quanta, but product marketing manager Kyle Fox inferred a commercial model could be on the way. When we asked him when we can expect to see it launch he said "2010 will be an interesting year to watch."
Fox couldn't reveal what it's expected to cost, but he indicated that it is likely to be significantly cheaper than your average netbook, which we took to mean something in the range of $200-$250.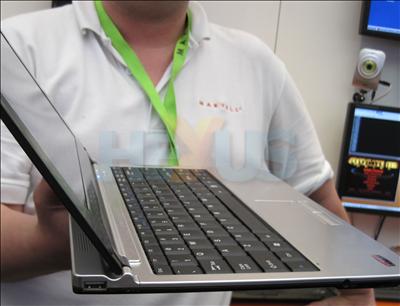 We also spoke to Fox a bit more about the newly launched Armada 618 chip, which he is holding in the photo below. He revealed that Marvell currently has over 1,000 engineers working on cores alone and thinks they've managed to make Marvell cores 30-40 percent faster than the equivalent ARM Cortex A8 core in TI's OMAP 3430.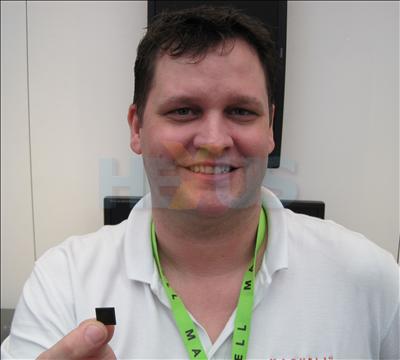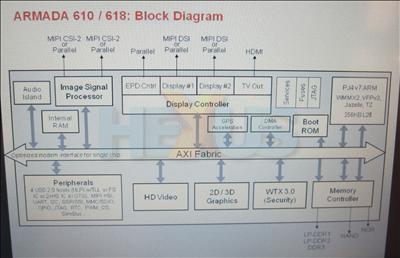 Fox also demonstrated the 618 powering HD video on a full screen, saying: "This chip is like having a Blu-ray player in your pocket." Lastly, we were informed that the Marvell chip in Dell's new Mini 3 smartphone is one of the new Pantheons, which are designed to enable lower priced smartphones. So there's a good chance the Mini 3 will be priced very competitively.