According to reports from South Korea, Samsung has been chosen by Intel to help it meet the demand for its 14nm processors. By using Samsung's manufacturing facilities for an upcoming line of 14nm Rocket Lake CPUs, Intel can better fill orders for its other 14nm CPUs - which are currently not that easy to secure, at least in the quantities that systems makers and so on like to order.
Korean language SeDaily says that the Rocket Lake CPUs that will be fabricated by Samsung are destined for the likes of non-PCs and won't become widely available until 2021. As we have seen in previous reports of industry chitter-chatter about a TSMC deal, Intel seems to have a preference in outsourcing lower margin CPUs and chipsets.
This time around the Intel-Samsung talks seem to be in advanced stages. SeDaily quotes an insider source, who is familiar with the situation, as saying "We know that the contract negotiations with Intel, which were only rumoured, are in the final stages".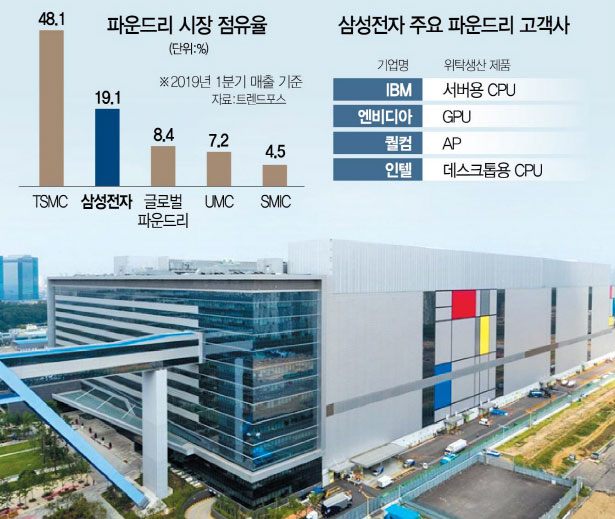 Politics, rivalry and pricing
Part of the reason for Intel choosing Samsung over TSMC for this job has to do with the geopolitical situation, namely the US - China trade wars. This situation doesn't cover Taiwanese factory output but this is a very cautious approach from Intel which might be due to TSMC-Huawei collaboration. Another reason given for the preference is that AMD is partnering closely with TSMC. Last but not least, it sounds like Samsung has initiated some big discounts with the Korean news report suggesting it recently announced "some 60 per cent unexpected production unit price compared to TSMC," for some customers.
In the most recent research from IC Insights, Samsung Electronics semiconductor ranked first in world semiconductor sales with $78.5 billion last year, followed by Intel with $69.9 billion. However, it expects that position to reverse due to the memory chip price recession seen this year.
UPDATE:
Sources speaking to Tom's Hardware have poured cold water on the substance of the Korean SE Daily report. It says that any contract isn't going to be for Rocket Lake production. However, Intel and Samsung are indeed talking about the latter producing "simpler designs, likely chipsets, that are far easier to outsource".