Yesterday evening after the close of the financial markets AMD released its Q1 2019 financials. These were good results overall, especially in terms of data centre and server growth, and shares have responded appropriately going up by as much as 8 per cent in afterhours trading. However, perhaps more interesting to PC enthusiasts was the news shared in the post-results conference call.
Navi and Rome
As part of the call with investors AMD offered a brief update on progress and schedules for future key products of 2019. In a nutshell, AMD confirmed that its first Navi architecture GPUs, and the first Rome (Zen 2) Epyc CPUs will launch in the third quarter of 2019.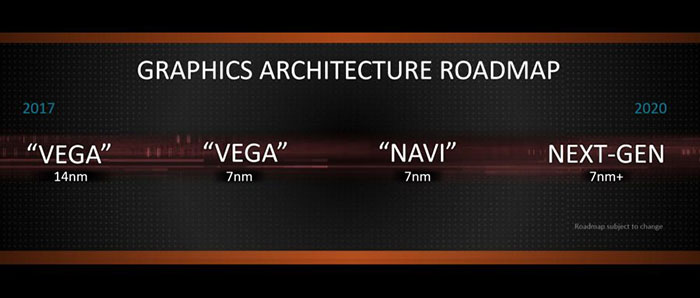 Navi, built on TSMC's 7nm process, will be behind a new family of GPUs and a wide array of products. Enthusiasts had been hoping to hear more about Navi at either Computex, which runs between May and June, or E3 which runs in mid-June. That still might be the case, we could still get some preview or pre-launch info at either of those events, after all Q3 2019 starts just a couple of weeks after E3, the quarter consists of July, August and September.
AnandTech reminds us that Q3 2019 will mark two years since the launch of the Vega GPU architecture. Furthermore, it notes that the conference call mentioned that Navi will be priced lower than the Radeon VII, "but at $699 for what's their most expensive consumer card, this doesn't really narrow things down".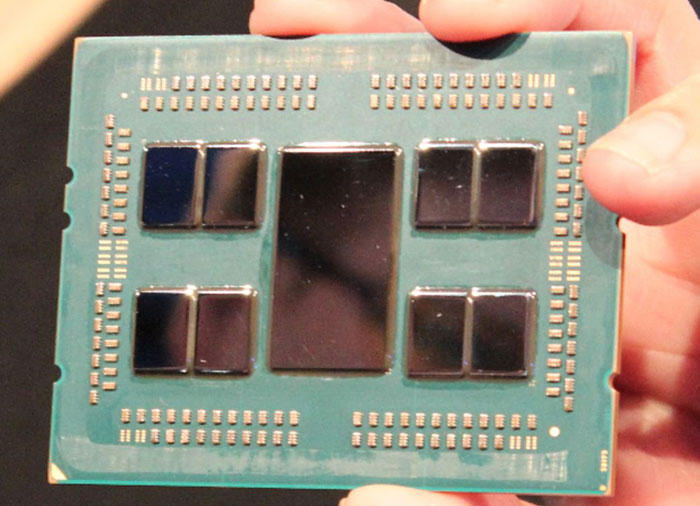 AMD Rome Epyc processors will be based upon 7nm Zen 2 cores and debut AMD's chiplet approach to semiconductor design. The processors will be relatively easy to customise for various markets, and simple to manufacture using separate I/O and CPU dies. Sampling of Rome chips begins very shortly, this quarter.
Financials
AMD beat Wall Street estimates for quarterly revenue and profits in the results release last night. "We delivered solid first quarter results with significant gross margin expansion as Ryzen and EPYC processor and datacenter GPU revenue more than doubled year-over-year," said Dr. Lisa Su, AMD president and CEO. "We look forward to the upcoming launches of our next-generation 7nm PC, gaming and datacenter products which we expect to drive further market share gains and financial growth."

Going by the numbers, Revenue was $1.27 billion, down 23 per cent year-over-year primarily due to lower revenue in the Computing and Graphics segment. Gross margin was 41 per cent, up 5 percentage points year-over-year, primarily driven by the ramp of Ryzen and Epyc processor and datacenter GPU sales.
In its next financial report, AMD expects revenue to be approximately $1.52 billion, an increase of approximately 19 per cent sequentially and a decrease of approximately 13 per cent year-over-year. Remember that the Computing and Graphics segment numbers have been hit heavily by the crypto-crash in the last year.
AMD's 50th
If you want more AMD news hot from the source, AMD's President and CEO, Dr. Lisa Su will host a webcast marking the firm's 50th Anniversary. You can tune into the broadcast via the Investor Relations page at approx 10am PT (1pm ET, 6pm in UK) today.