A month ago it was reported that one of the first 7nm processors, the Apple A12, was in mass production at TSMC in Taiwan. That news came from 'people familiar with the matter', anonymous industry sources, via Bloomberg. Today we have much stronger confirmation that 7nm production has been scaled up to meet volume commercial demand thanks to a statement from TSMC CEO CC Wei, as reported by Taiwan's DigiTimes.
Wei's comments were delivered at TSMC's technology symposium in Hsinchu, Taiwan on 21st June. The CEO was deliberate in his comments, aiming to dispel rumours that the firm's 7nm production yield rate was raised at a slower-than-expected pace.
Providing deeper production performance details to the gathered audience, Wei added that the ramp-up of 7nm chip output will boost TSMC's overall production capacity to 12 million 12-inch equivalent wafers in 2018. That figure is a substantial gain on 2017's figure of 10.5 million units.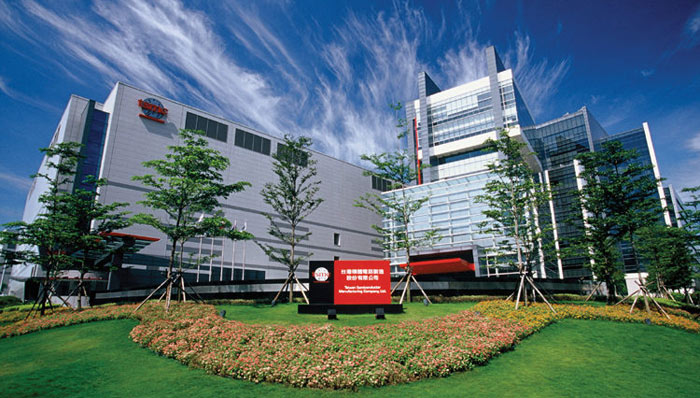 We are already pretty sure that Apple's A12 will be rolling off the TSMC 7nm production lines but what about other CPUs, GPUs and processors? Wei told his audience that TSMC will tape out more than 50 chip designs with its 7nm process technology by the end of 2018. The first chips out of the plant will be orders from companies wanting to provide next generation AI, GPU and cryptocurrency solutions, it was indicated. Next in the queue would be 5G chips and SoCs, said the TSMC CEO. As well as Apple, notable customers queuing up for TSMC output include; AMD, Bitmain, Nvidia and Qualcomm.
An enhanced 7nm node with EUV would be ready for taped out chips in H2 2018, the TSMC CEO indicated. TSMC's 5nm node will start risk production in H1 2019, with mass production estimated to follow at the end of 2019 / beginning of 2020.