Over the weekend news broke that Imagination Technologies had found a buyer for its graphics chip design business. The firm put itself up for sale back in June, weeks after its business model and reliance upon Apple was torpedoed. Apple was IMG's largest customer by far but announced it would be developing its own GPUs for use in future smart devices.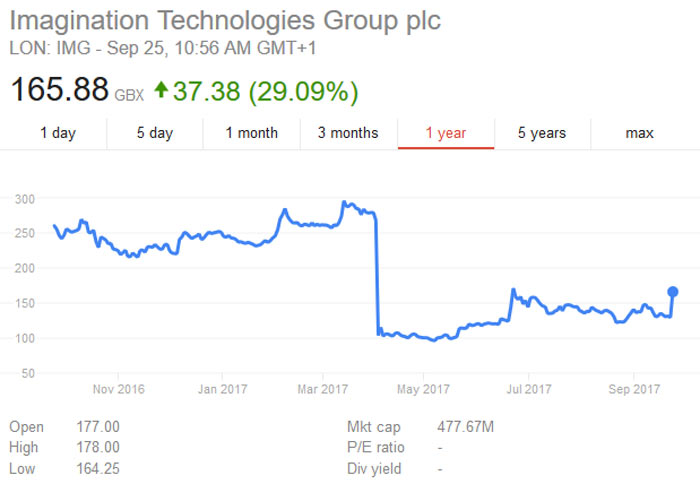 A strong reaction to the news as markets opened this morning
The buyer of IMG is a Chinese-backed investment firm by the name of Canyon Bridge. According to a BBC report Canyon Bridge has recently raised $1.5bn (£1.1bn) from Chinese investors and has offices in Beijing and San Francisco. To take over IMG it is offering to buy the shares at 182p, equivalent to £550 million in total. At its peak in 2012, IMG was valued at nearly £2 billion.
Canyon Bridge investments partner Ray Bingham said of the acquisition: "We are investing in UK talent and expertise in order to accelerate the expansion of Imagination, particularly into Asia, where its technology platform will lead the continued globalisation of British-developed innovation." There are no plans for job cuts at the IMG HQ, according to the buyer, with further investments pledged for UK R&D activity.
In turn IMG boss Andrew Heath stated that the buyout was a "very good outcome". Mr Heath went on to suggest that IMG still offers "strong growth prospects," with its worldwide independent IP licensing business.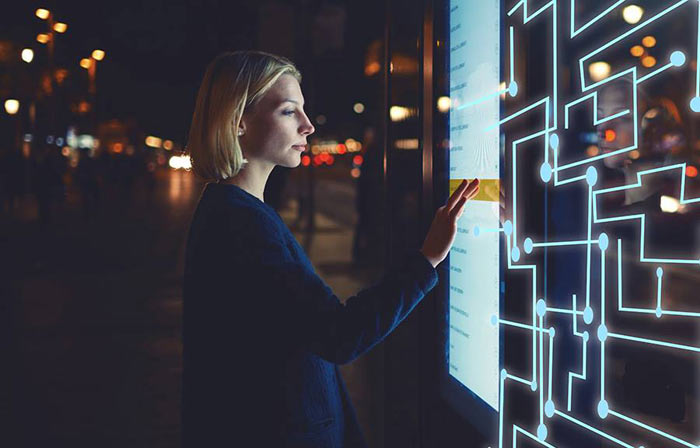 Seperately IMG's MIPS processor unit in the US is being sold to Tallwood Venture Capital, a Palo Alto-based investment group, for $65 million. The MIPS sale must happen first to avoid a US government panel potentially blocking Canyon Bridge's takeover of Imagination. Previously the same panel blocked the sale of US chipmaker Lattice Semiconductor to Canyon Bridge - due to national security risks.