Atom bombshell?
At the first press event of the Intel Solution Summit 2008, Intel has unveiled three new products.
The first is a new mainboard – the D945GCLF, formerly codenamed Little Falls 1 – made specifically to accommodate an Atom processor.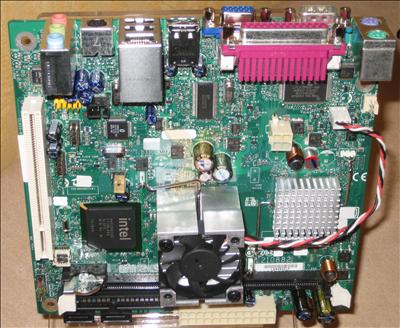 Apparently the fan is for the chipset - 945GC - and the Atom is to the right of it.
Here's what the Intel website says about the chipset:
For Intel® Core™2 Duo processor, Intel® Pentium® D Processor and Intel® Pentium® 4 Processor supporting HT Technology
Built-in Intel® GMA950 graphics
800/533MHz
Intel® Flex Memory Technology
Dual channel DDR2 533/400
PCI Express* X16
Intel® HD Audio
PCI Express X 1 (4or6³)
Serial SATA 3Gbps/4
PATA/1
Intel® Matrix Storage Technology (NCQ, RAID 0, 1, 5, 10)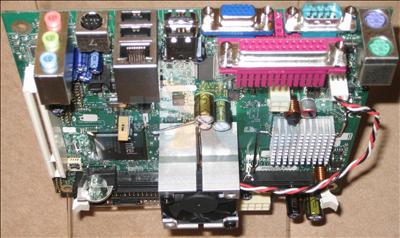 Intel also showed an early example of how they expect this board to be used.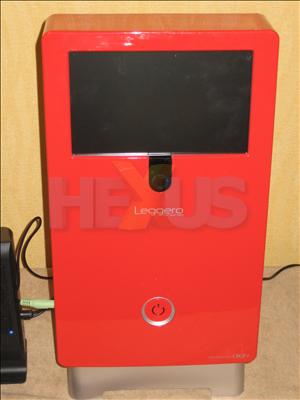 It appears to be called Leggero, has a touch screen and is intended to be wall-mounted.
Intel expects this sort of thing to be the 2nd or 3rd PC in the home and be popular in developing countries and the education sector.
Intel confirmed that it expects all Atom finished products to come in at around $300 or under.