We've already established that Lite-On is well positioned for Blu-ray, and following on from its readily-available internal Blu-ray drive, we now know that Lite-On's external BD-ROM will be available in June.
We were able to catch up with Lite-On marketing manager, Jelmer Veldman, here at IT Channel Vision 2008, who confirmed that the drive, pictured below, will reach shops in early June at a cost of around €199. That, in our estimation, makes this smart-looking drive a tempting upgrade for any media PC enthusiast.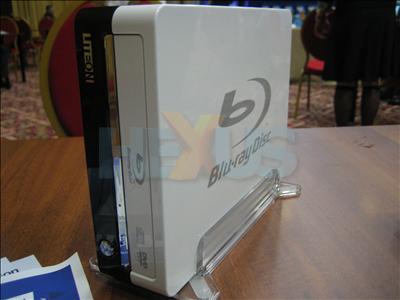 With recent speculation suggesting that Lite-On is developing Blu-ray drives for use in a forthcoming Xbox 360 SKU from Microsoft, we had to ask Jelmer if the rumours held any weight.
"I've seen the same rumours, but, no, we're not", he said. Oh well, that rather dead HD DVD addon is still going cheap.