Just good friends
With the apparent aim of making it easier for developers to create applications for a range of social networking websites with minimal duplication of effort, Google, Yahoo!, and Murdoch-owned MySpace have joined forces.
They got together to 'ensure the neutrality and longevity of OpenSocial as an open, community-governed specification for building social applications across the web,' according to the Yahoo! press release.
According to Google, 'OpenSocial defines a common API for social applications across multiple websites. With standard JavaScript and HTML, developers can create apps that access a social network's friends and update feeds.'
The OpenSocial Foundation will be a not-for-profit organisation. Yahoo says the Foundation 'will provide transparency and operational guidelines around technology, documentation, intellectual property, and other issues related to the evolution of the OpenSocial platform, while also ensuring all stakeholders share influence over its future direction.'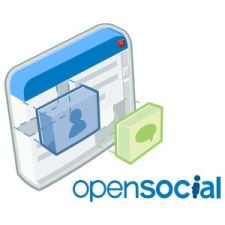 Coincidences
That last bit's interesting. A conspicuous absentee from this 'open' clique is Facebook. It will be interesting to see how OpenSocial stakeholders influence the future direction of competition with Facebook, especially since Google's former director of social networking – Ethan Beard – has recently defected to Facebook.
Another company not invited into the gang is Microsoft. Coincidentally, Microsoft has recently announced an agreement with Facebook, Bebo, Hi5, Tagged and LinkedIn to 'exchange functionally-similar Contacts APIs, allowing us to create a safe, secure two-way street for users to move their relationships between our respective services.'
Sounds vaguely familiar, but we just can't put our finger on why.
Also completely unrelated in any way to any of this is the history of Microsoft's attempt to buy Yahoo! It's known that the incumbent Yahoo! board opposes the take-over and Google's incessant bleating on the matter makes its feelings clear.
But let's not forget, NewsCorp, which is owned by…Rupert Murdoch, was reportedly at one stage in discussions with Yahoo about giving it MySpace in return for 20 percent of the company.
Again the old déjà vu is tingling away, but it can't be because of this latest deal, because The OpenSocial Foundation is 'an independent non-profit entity.' Must be something else then.
Press release: Yahoo! Supports OpenSocial; Yahoo!, MySpace and Google to Form Non-Profit OpenSocial Foundation.