The spice of life
TYAN is proudly displaying its first foray into blade servers at CeBIT, with the FX71 4U blade server chassis.
Apparently the FX71 can accommodate dual-socket mainboards from the AMD Opteron 2000 series, with Barcelona processors, or single-socket mainboards from Intel's 5000 series, using dual-core processors.
Here we can see the chassis modelled by TYAN marketing manager Yifang Chen.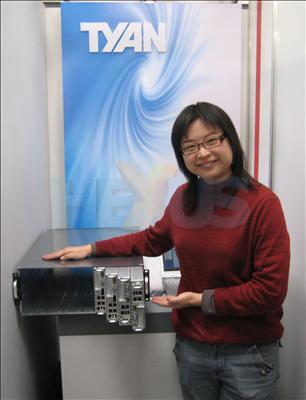 Additionally, it seems you can have whatever combination of AMD and Intel boards you want.