Introduction
It's been a month since Nvidia unleashed its fastest-ever single-GPU graphics card - the GeForce GTX Titan - and what's particularly interesting about the product is its unusual positioning as an ideal small-form-factor (SFF) solution. Whereas the breakneck GPUs of yesteryear have demanded chassis with ample cooling potential, and better yet a nuclear substation from which to draw power, Nvidia's latest-and-greatest is designed to run comfortably in the tightest of confines.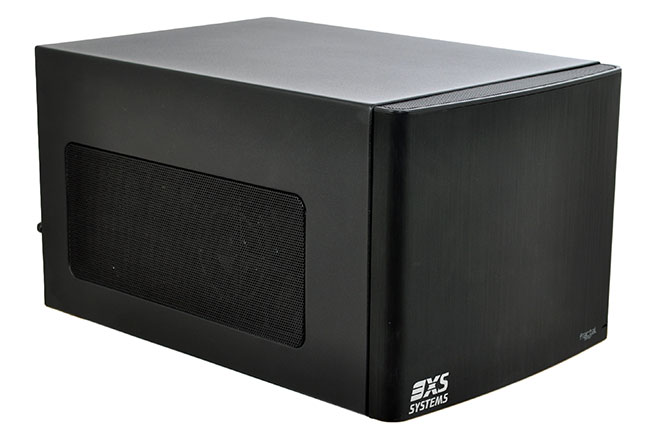 Said GPU represents an opportunity for system integrators, and high-performance retailer Scan Computers is fast out of the gate with a Titan gaming rig that promises explosive performance in a package that's not a great deal bigger than a shoe box.
It's dubbed the 3XS Z77 Node Titan, and for a high-end gaming machine, it's impressively small. Built around a Fractal Design Node 304 chassis, the rig measures just 250mm (W) x 210mm (H) x 374mm (D) in size yet is designed to run circles around most full-tower solutions.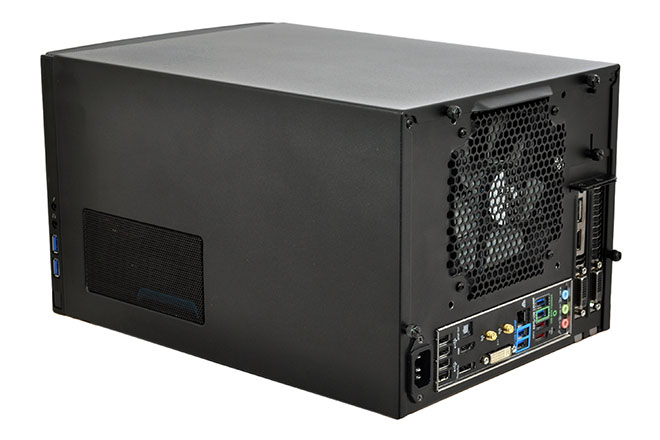 Nvidia's GeForce GTX Titan gives Scan's Mini-ITX build the ability to churn out frame rates seemingly at will, but the wish-list GPU does weigh heavy on the price tag. Though the 3XS Z77 Node Titan looks small, and by assumption affordable, this compact little rig will set you back a hefty £2,050. And that's for the base unit alone, without any optional extras.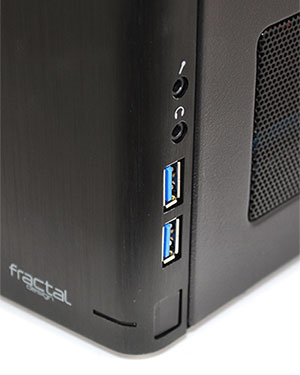 This clearly isn't a PC for the fainthearted - the Titan's standalone RRP of £900 makes certain of that - however for those who are willing to spend top dollar, the Z77 Node Titan is almost certain to impress.
Size, obviously, is a key attraction - there's something immensely satisfying about packing extreme amounts of power into a small frame - yet for just over two grand you expect excellence in every area, so Scan's component selection will need to be spot on.
Starting with the chassis, Fractal Design's Node 304 is a good choice and one that offers solid build quality, low-noise operation and decent cooling capacity provided by dual front intake fans and a single rear exhaust. The aluminium front panel is a particularly stylish touch, and two easily-accessible USB 3.0 ports are available on the side I/O panel. There is one noticeable omission, though; the Node 304 doesn't provision for an optical drive.
Digital distribution is becoming an integral part of the modern-day PC experience, but are most gamers willing to forego digital media entirely? We're not so sure, and we'd like to see an external DVD/Blu-ray drive added to the Node Titan configuration page as a possible workaround. [Update] In response to our review, Scan has added a choice of external optical drives to the online configurator.
There typically will be a trade-off or two in a chassis as small as this, yet save for the lack of optical drive, Scan manages to tick most other boxes, and then some.