Benchmarks: NAS Performance Toolkit and File Copy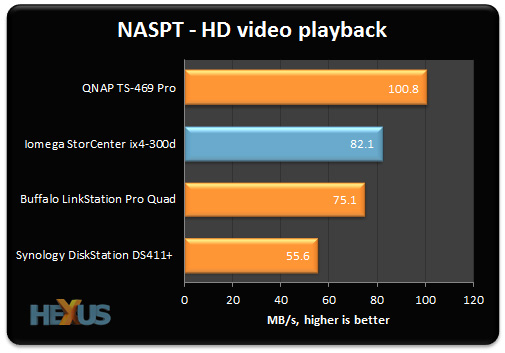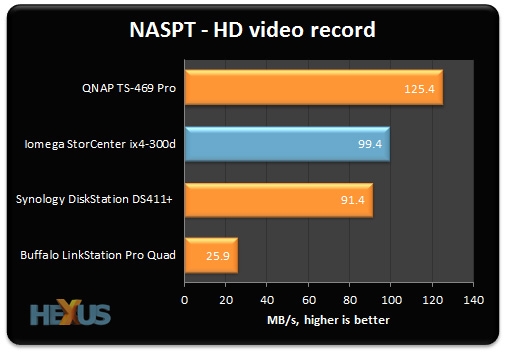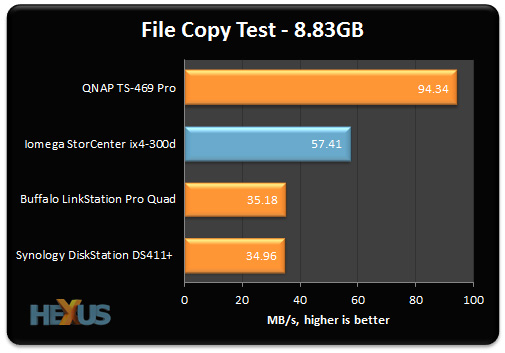 Once again, the ix4-300d puts in a strong showing. Our NASPT results show that performance is particularly impressive compared to a previous-generation Buffalo LinkStation Pro Quad that's based on an older Marvell processor.
Iomega's box, powered by a 1.3GHz Marvell Armada XP, still falls short of Intel-based competitors but offers a decent amount of speed for the mid-range market.