Keeping the kids in check
Microsoft's approach of less-equals-more is visible in many areas of Windows 7, but the decision to trim down parental controls is a curious one.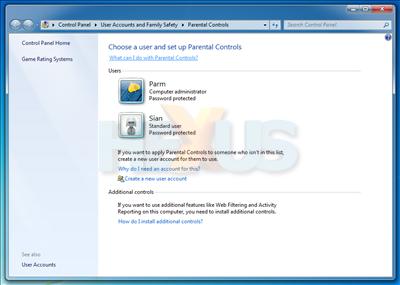 Compared to Vista, 7's built-in parental controls - applied on a user-account basis - are limited to say the least.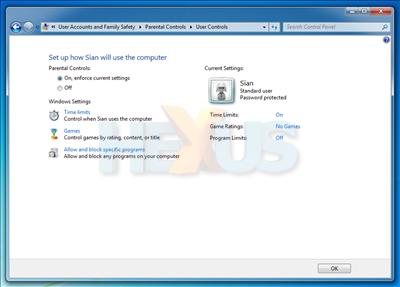 Parents can set time limits for use on a day-by-day basis, games can be limited by rating or disabled completely, and programs can be allowed on an individual basis. A useful start, but there's little else available - most notably, no method of filtering web activity.
With online security an obvious concern for parents, Microsoft's lack of web-based control might be frowned upon. But there is some form of reprieve, 7's Parental Controls, as they stand, are simply a base for third-parties to build upon. The idea, in theory, is that parents will obtain an additional utility - Net Nanny, for example - that'll add to 7's default controls.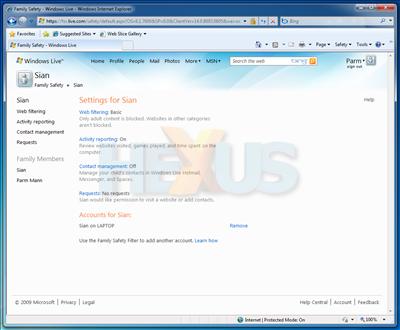 Microsoft's own optional extra, Windows Live Family Safety - part of the Windows Live Essentials suite that we'll be discussing later - expands 7's Parental Controls with a number of essential extras. These include web filtering, activity reporting and contact management for programs such as Windows Live Messenger.
Worried about the kids getting past your blockades and bringing your system to a halt? You might want to put your faith in the revamped Windows Backup.
Expanding on the backup utility found in Vista, Windows 7 offers a better-tuned solution that allows users to create full system-image backups, or backups of specified files and locations. Users of Windows 7 Home Premium will find backups can be placed on USB storage devices, or a second internal hard drive - or, the slightly riskier route, a second partition. The business crowd, meanwhile, will find that Professional, Enterprise and Ultimate editions allow for network-based backups, too.