The supply
German manufacturer be quiet! recently revamped its high-end Dark Power Pro PSU line-up with a '10' range. Available in capacities between 550W and 1,200W, the range is interesting insofar as three lowest-capacity models - 550W, 650W, and 750W - are designed by FSP and rated as 80 PLUS Gold, while the trio of larger models - 850W, 1,000W, and 1,200W - are derived from a Seasonic PSU architecture and rated as 80 PLUS Platinum. We've already taken a good look at the 650W variant, so it makes sense to evaluate the very best be quiet! PSUs.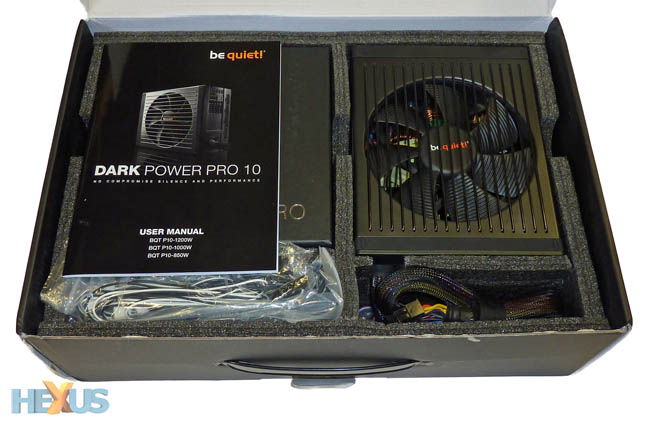 We normally shy away from commenting on packaging, which tends to be superfluous, but be quiet! receives top marks for presentation. Open the box and the Dark Power Pro 10 850W feels like a quality product from the get-go. It needs to, as well, as pricing is on the very high side for a PSU of this capacity, coming in at £165, or £25 higher than the Dark Power Pro model it replaces.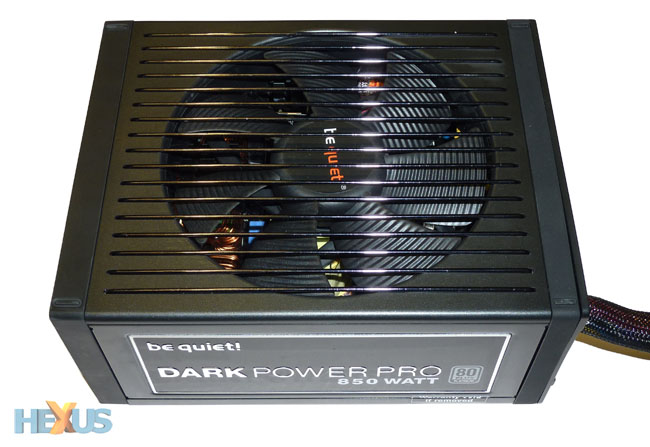 Build quality is, once again, very good. We like the striking appearance of the fan-grille, which is designed to minimise noise, and the edges of the PSU are wrapped in anti-vibration rubber. Chassis screws are contained underneath these rubber bumpers and below the stickers, providing a sleek finish.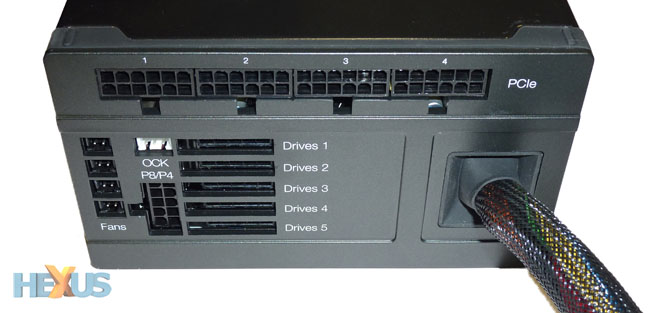 The main 24-pin power connector is grommeted to the right-hand side of the chassis. Given the price of the PSU and viewing the immediate competition, a fully-modular design would have been preferable from both aesthetics and associated ease of connecting the thick-ish cable through to the motherboard. In all other respects, however, it is modular.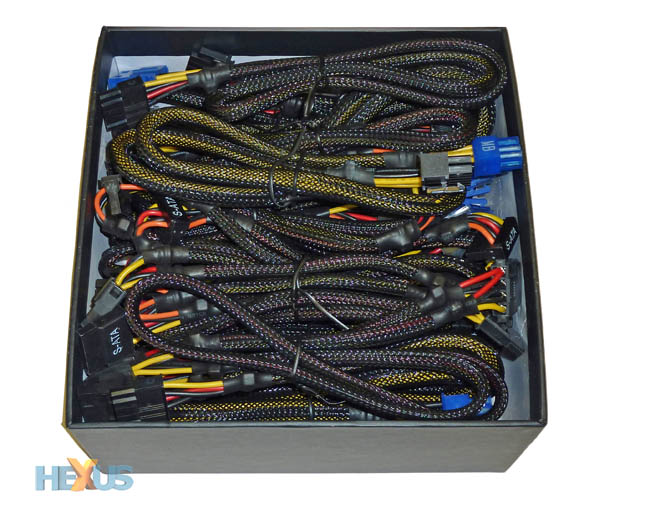 The box containing the modular-connected cables is actually heavier than the PSU itself!