£50 headset, with a twist
Bluetooth headsets have been an indispensable aid to the business user. Now considered as commodity items with prices starting below £10 for basic models, one may question the need to pay more. Heavily invested in the field, Plantronics understands that a premium headset needs innovative features to succeed.
The Savor M1100 is a simple-looking headset that belies its £50 price tag. Good build quality and a snug in-ear fit are Plantronics' hallmarks. Charged fully in two hours via a supplied power adapter and micro-USB connector, good for four hours' talk time, the M1100 contains three buttons, a switch, and a status LED.
The large, flat section on the left-hand picture actually contains two buttons. Click on the upper section and it functions as a regular call button. Various taps enable you to take, end, redial and reconnect calls, and it all works smoothly. Call quality is good, especially in windy conditions, and it's on a par with the also-reviewed Voyager Pro UC.
Vocalyst - your personal assistant
Tap on the lower section and the voice-recognition button becomes active, requesting you 'say a command.' And it's this VR button that makes the M1100 unique in Plantronics' stable. You see, the headset uses Dial2Do's Vocalyst software - separately available on Android-powered smartphones - to function as your 'personal assistant.' Supplied with a year's Vocalyst subscription, redeemable by online registration, simply tap the VR button and say 'call Vocalyst.' Doing so dials an 0203 London number and connects to the online Vocalyst system.
Speaking to the computer-voiced 'female' assistant on the other side, Vocalyst enables a wide range of commands to be issued once you have inputted the pertinent login and password information and downloaded address books and contact details, including setting reminders, sending emails, listening to sports and news feeds, and posting to Facebook or Twitter accounts.
The metallic voice on the other side makes news feeds and Twitter updates often hard to follow, but you get the gist after listening to it a few times. A mellifluous voice wouldn't go amiss, and we'd like the option to change it.
Emails are sent as mp3 file attachments to the recipient, and you need to upgrade to the Pro version - an additional £3.50 per month or £35 per year - to have them transcribed, and texts sent. Transcribing is generally pretty good, with Vocalyst picking up about 90 per cent of what's said, dropping a touch lower when walking next to a busy road during a windy, rainy evening. But bear in mind that it's transcribed and sent as soon as the call is finished without any recourse to edit, so mind your Ps and Qs.
Summary
Plantronics' M1100 headset is a capable and well-featured performer that'll serve most users' needs. Through a range of company-specific technologies the sound quality is very good for both caller and recipient. The standout feature here is the Vocalyst personal assistant system, unique to this model, and it works as advertised.
We'd like to see lifetime basic Vocalyst support included - you have to pay £25 per year past the included 12 months' worth of cover - and the speech-to-text emails and text-sending functions should also be present without having to pay extra. However, those gripes aside, the Savor M1100 is decent Bluetooth headset with a genuine value-adding extra in Vocalyst.
The Good
Excellent call quality
Vocalyst is a genuine value-adding extra
Very comfortable
The Bad
Vocalyst should be always free, we think
Need to upgrade to Pro for full features
HEXUS Rating

Plantronics Savor M1100 Bluetooth headset
HEXUS Awards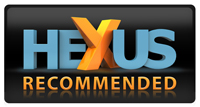 Plantronics Savor M1100 Bluetooth headset
HEXUS Where2Buy
TBC.
HEXUS Right2Reply
At HEXUS, we invite the companies whose products we test to comment on our articles. If any company representatives for the products reviewed choose to respond, we'll publish their commentary here verbatim.