Software and Summary
Want to get the most of your itty-bitty keyboard? You'll need to install the free-to-download Armoury Crate software, but do be mindful as there's more lurking inside said crate than first meets the eye. Loading the software on our test platform resulted in a dozen individually listed installations, including, for reasons unbeknownst to us, a beta version of Microsoft Edge. It all feels rather bloated, and Asus needs to do more to streamline its software.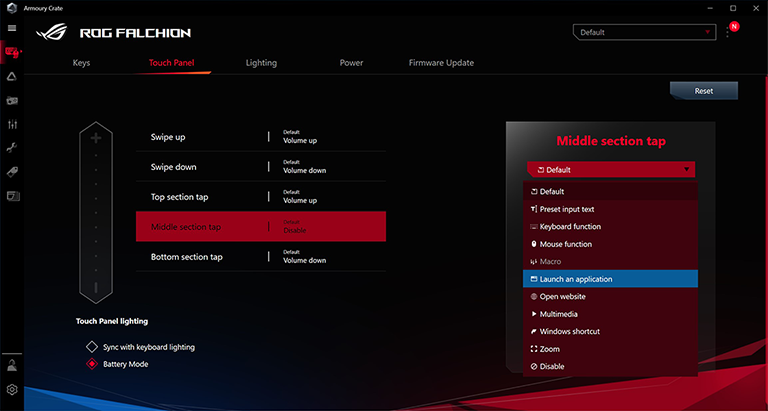 Still, if you're willing to live with the clutter, the app itself is reasonably well presented and easy to navigate with core functions spread across four separate tabs; Keys, Touch Panel, Lighting and Power. Remapping keys is a simple process with a good choice of alternate actions, the software macro recorder is welcome for complex instructions, and there's enough onboard memory to store five user profiles.
Touch Panel shortcuts, as pictured above, are equally straightforward to customise, while the Lighting tab provides a choice of 10 preset effects as well as the ability to harmonise compatible hardware through Aura Sync. Finally, the Power tab can be used to enable a light alert when battery level drops to a certain amount, and the user can define how long the keyboard should idle before automatically entering sleep mode.
Summary
The Asus ROG Falchion is a highly-capable 65 per cent mechanical keyboard. With a feature set that belies its size, the dainty peripheral offers a choice of wired or 2.4GHz wireless operating modes, familiar Cherry MX switches, good-quality PBT doubleshot keycaps and an integrated a touch panel that's more useful than you'd think.
Put it all together and you have a package that is satisfying to use. We experienced no lag nor latency issues during wireless use, battery life is ample with or without the RGB, and the keyboard looks the part while freeing up plenty of desktop space. There is still room for improvement - the software is needlessly bloated and Bluetooth connectivity wouldn't go amiss - but Asus gets enough right for the Falchion to be deemed a worthwhile entry into the burgeoning world of compact gaming keyboards.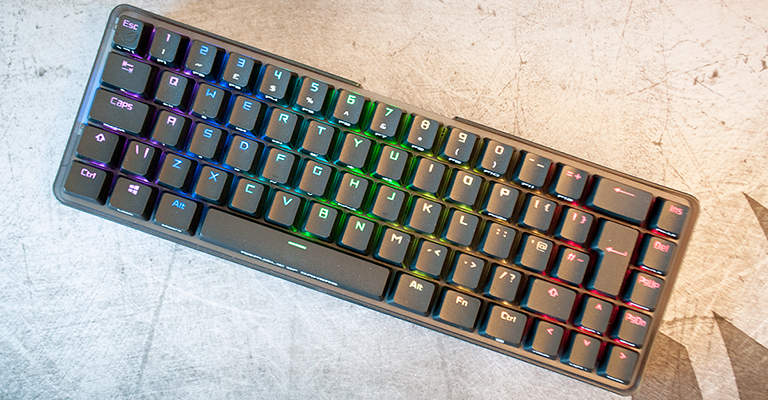 The Good

The Bad

Compact 65 per cent form factor
Familiar Cherry MX Red switches
Touch panel better than expected
PBT doubleshot keycaps
Good build quality and sleek styling

Some keys use custom keycap sizes
No Bluetooth connectivity
Bloated software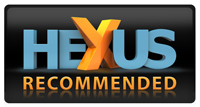 Asus ROG Falchion
HEXUS.where2buy*
The Asus ROG Falchion keyboard is available to purchase from Scan Computers.
HEXUS.right2reply
At HEXUS, we invite the companies whose products we test to comment on our articles. If any company representatives for the products reviewed choose to respond, we'll publish their commentary here verbatim.