Software and Summary
You might expect Mountain's software to be a little rough around the edges, yet for a relative newcomer to the space, we've been pleasantly surprised by accompanying app. Dubbed Base Camp, and currently only available for Windows 10, the software is split into six self-explanatory sections; profiles, lighting, key binding, macro, display dial and settings.
The interface is clean and the layout logical, and though the customisation options aren't as exhaustive as, say, Corsair iCue or Razer Synapse - the default lighting effects for example are relatively basic - most of the essentials are there.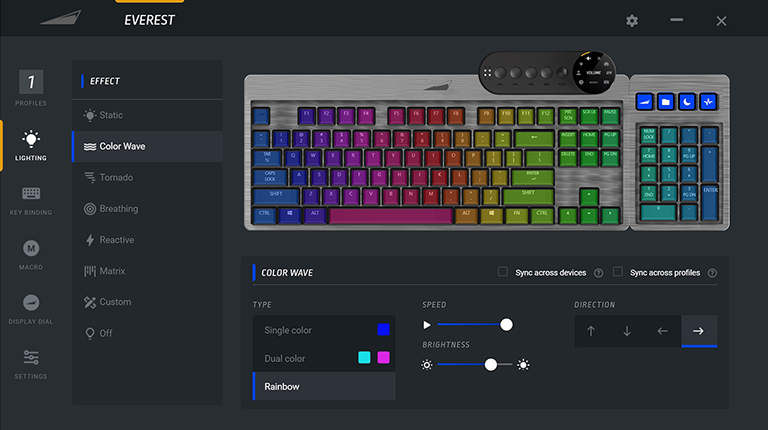 Base Camp's macro recorder works well for both keyboard and mouse inputs, and includes support for custom delays as well as the ability to continue executing a macro as long as the assigned key is pressed, or to repeat the macro until the key is pressed a second time.
Users contemplating just the Everest Core will want to enable core indicator LEDs to make up for the lack of onboard status indicators, and if you do opt for the Numpad, don't expect Elgato-level integration with third-party services just yet. Each display key can be bound to an OS command, program shortcut, macro, or keyboard/mouse/media shortcut, but streamers hoping for tighter integration with popular apps such as YouTube or Twitch will have to configure their own commands.
These are early days and though Base Camp already feels like a solid foundation on which to build, the software isn't mandatory and Mountain includes a handful of useful shortcuts for those who prefer to go without. The backlight can be adjusted via FN and the arrow keys, Insert, Home, PgUp, Del, End and PgDn double as media controls, and FN+Pause toggles game mode (Win lock). If you lose track, hold FN+R for five seconds to reset all settings to factory defaults.
Summary
There's a lot to like about Mountain's Everest Max but as is often the case with modular solutions, expectations need to be kept in check. The manner of the product is such that it's easy to get carried away. We'd like to be able to use the numpad wirelessly, some may lament the inability to choose low-profile switches, and wouldn't it be nice if a mini deck were available to add a further four programmable display keys to the keyboard's top edge?
We're intrigued to see how the Everest hardware and software ecosystem evolves from here, yet even at this early stage the product has left a positive impression. Build quality and presentation is good, hot-swappable switches offer ample scope for customisation, a USB 3.2 Gen 1 hub is a welcome improvement, and most importantly, the keyboard at the heart of it all strikes a lot of the right notes during use.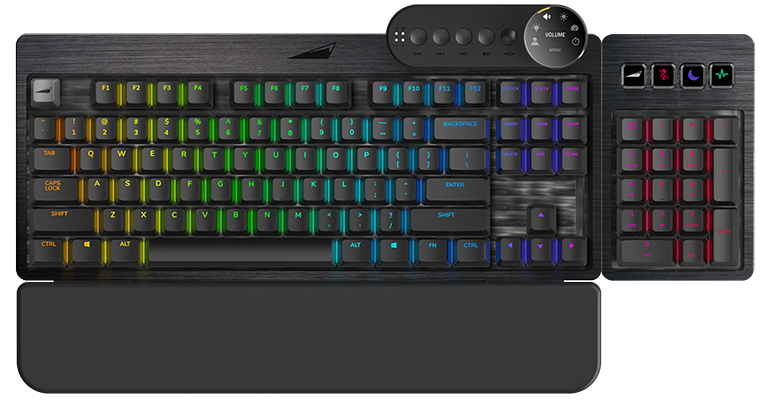 The Good

The Bad

Core keyboard feels great in use
Good build quality
Hot-swappable switches
USB 3.2 Gen 1 hub
Customisable display keys on numpad

Palm rest not full length
Modular novelty may wear off
Media dock plasticky by comparison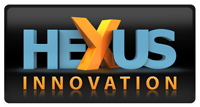 Mountain Everest Max
HEXUS.where2buy*
The Mountain Everest Max modular keyboard is available to purchase from SCAN Computers UK.
HEXUS.right2reply
At HEXUS, we invite the companies whose products we test to comment on our articles. If any company representatives for the products reviewed choose to respond, we'll publish their commentary here verbatim.