Introduction
Taiwan's FSP Group, manufacturers of all things power-related, recently launched its latest NB Series universal notebook adaptor, the NB PLUS, and we thought we'd take a closer look.
FSP claims the device to be the world's first intelligent laptop adaptor - intelligent in the sense that it'll display its voltage and temperature on a built-in LCD.
Unlike FSP's previous notebook adaptors, the NB PLUS goes for the slim look and features a glossy-black casing. It also manages to achieve FSP's highest notebook adaptor power efficiency, rated at 88 per cent.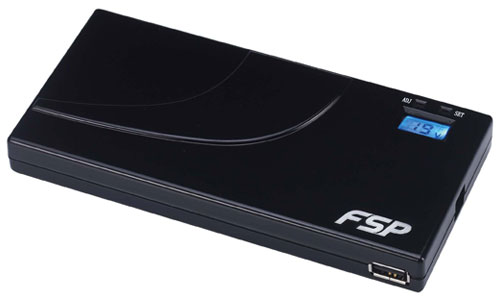 Ann Kuo, product marketing manager of FSP Group's UK marketing division calls the NB PLUS a "perfect combination of stylish design and practical features." The adaptor promises to be compatible with most laptops, including those from manufacturers such as IBM, HP, Compaq, Dell, Sony, Acer, Toshiba and many more.
So, let's take a closer look, and see if we can get the NB PLUS to refuel our two test notebooks; a Dell Inspiron 1520 and an MSI Wind U100.