Power, Temperature and Noise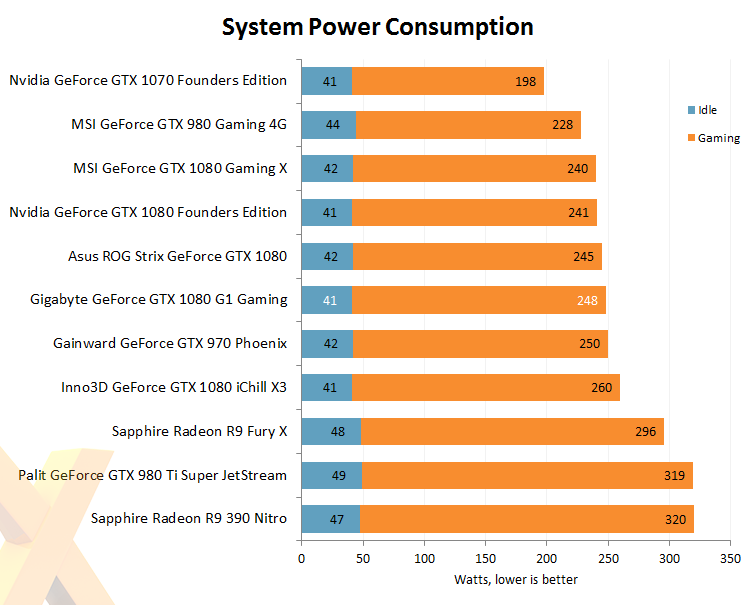 The benefits of a 16nm process and tweaked architecture mean you get GTX 1080 OC performance for GTX 970 OC energy consumption.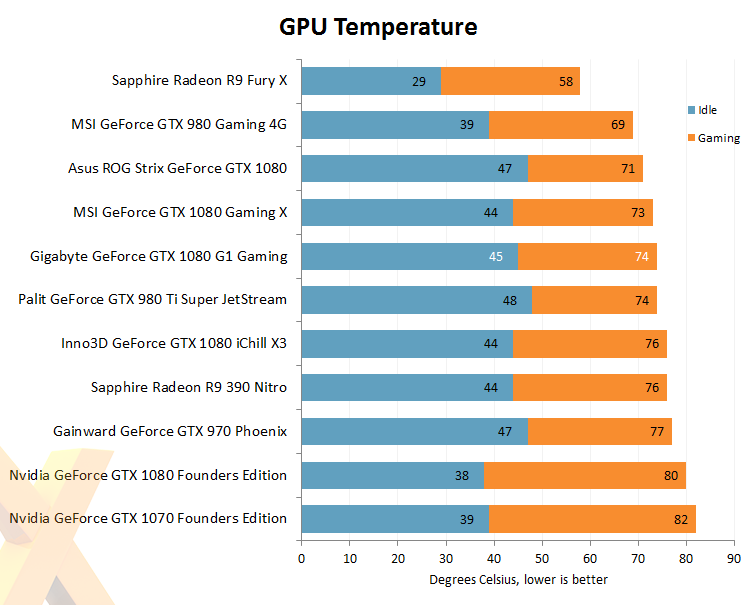 Mid-70°C is about right for a decent cooler sitting on top of GTX 1080.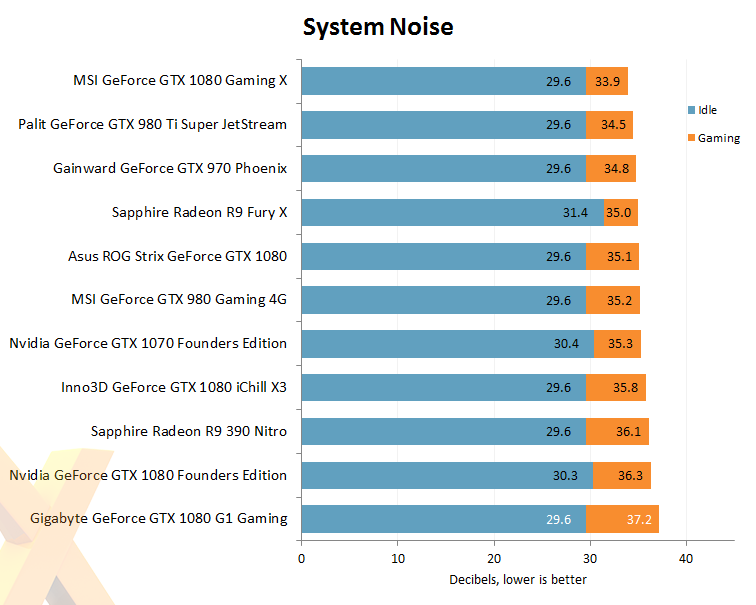 What's this? The Gigabyte is the loudest card in the line-up because its fans ramp up to 2,400rpm during our load testing. Other cards manage to keep the same temperature and performance with fans spinning at close to half the speed.
It doesn't take much to realise that a trio of smaller fans at double the speed of, say, a dual-fan MSI are going to be significantly louder. Remember how we mentioned that Gigabyte also directly cools the memory and MOSFET/chokes? That additional load will make the WindForce heatsink work somewhat harder, of course, but we still expected to see the G1 Gaming in the middle of this chart, not at the bottom.