Power, Temperature and Noise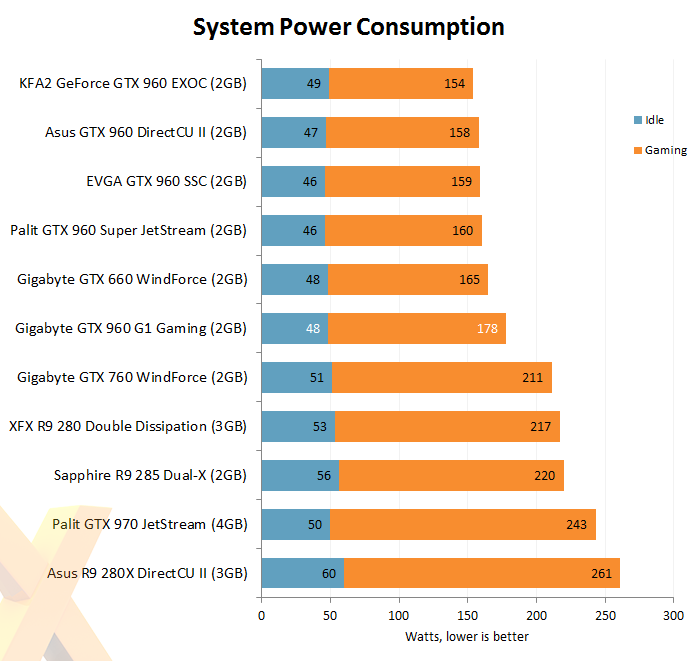 With two six-pin power connectors and instruction to boost to new heights, Gigabyte's G1 Gaming is pushing the GTX 960 to its limits. No surprise, then, to find that power consumption when gaming has been increased by up to 15 per cent over other GTX 960s.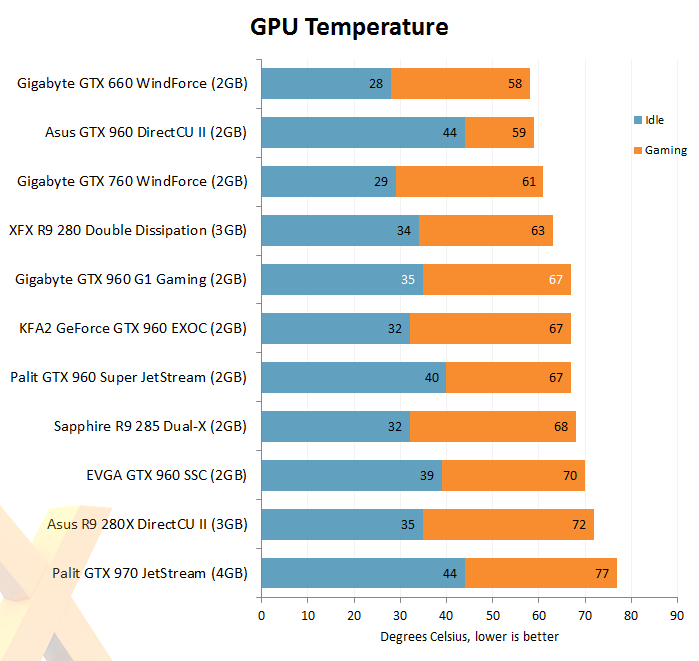 Three fans, four heatpipes and a good dose of aluminium heatsinks. Gigabyte's GTX 960 G1 Gaming has no trouble keeping the GM206 GPU running suitably cool at all times.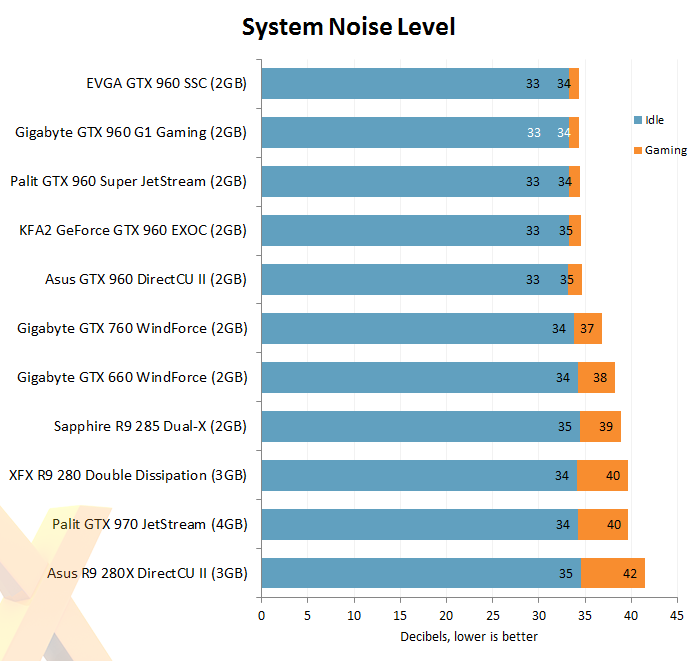 Worried about the triple-fan setup being noisy? You needn't be. Every GTX 960 we've tested to date has proven silent when idle and extremely quiet during use - the G1 Gaming is no exception.