1080p - BioShock Infinite
BioShock is fantastically playable and looks great on the PC. We benchmark a 60-second section near the start with all available eye-candy turned on.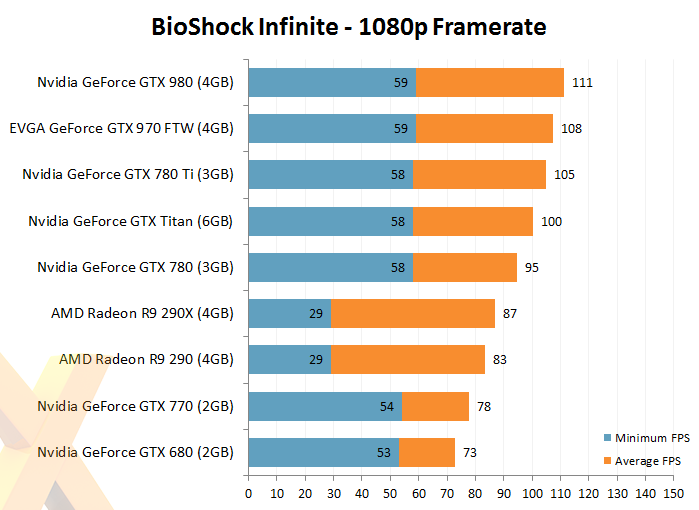 How good a solution is the GTX 970 FTW for high-quality gaming? The proof is in the playing. With quality settings dialled-up to maximum, EVGA's overclocked card easily returns in excess of 100 frames per second at 1080p. It's faster than a stock-clocked GTX 780 Ti in this particular title.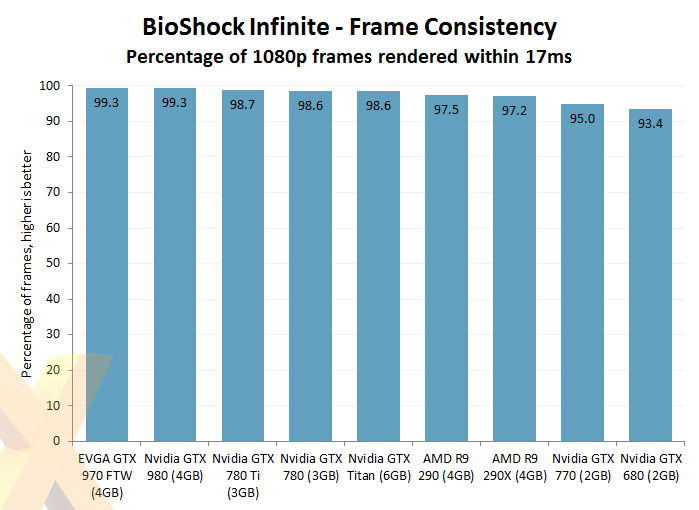 We can also calculate the percentage of total frames rendering in under 17ms, equating to around 60fps if considered for a full second. We'd ideally want all frames to be within this time frame, intimating super-smooth gameplay, but higher remains better. BioShock Infinite at 1080p doesn't pose much of a threat to any of the GPUs on show.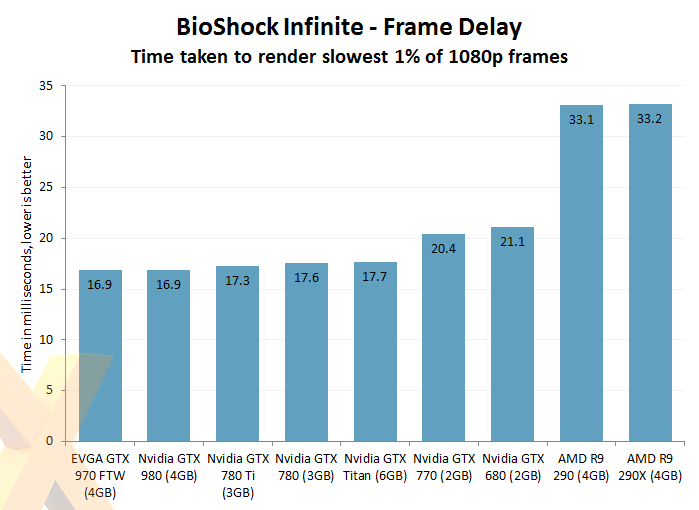 Looking at frame times from a different perspective, we can also record how long it takes each GPU to render the slowest one per cent of frames. Sluggish frames can be perceived as a choppy gameplay experience, so it's a case of lower is better and the two Nvidia Maxwell-based cards lead the way.