3DMark
3DMark is the latest version of this hugely-popular synthetic benchmark. Making use of DX11 features such as tessellation, compute shaders and multi-threading, it provides modern-day results and is available as a free download.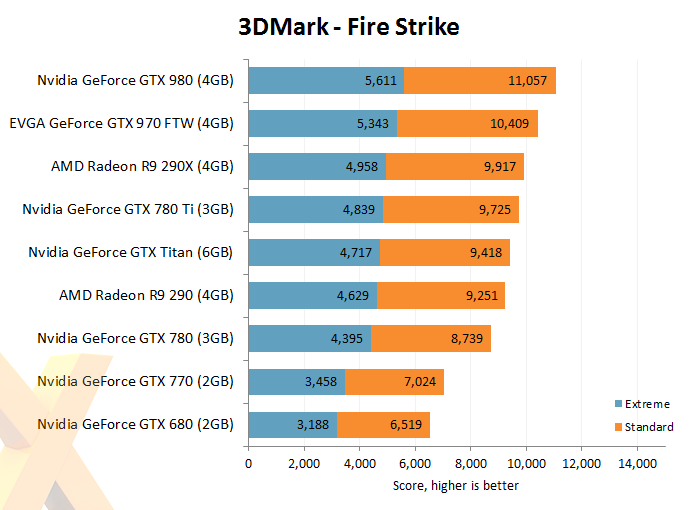 EVGA's GTX 970 FTW gets off to a flying start by smashing the 5,000 and 10,000 barriers in the 3DMark Fire Strike tests. Remember, the card has fewer cores, fewer texture units and a much narrower memory bus compared to the GTX 780 Ti, yet the fact that it manages to overthrow Nvidia's previous-generation champ is testament to the efficiency of the Maxwell architecture.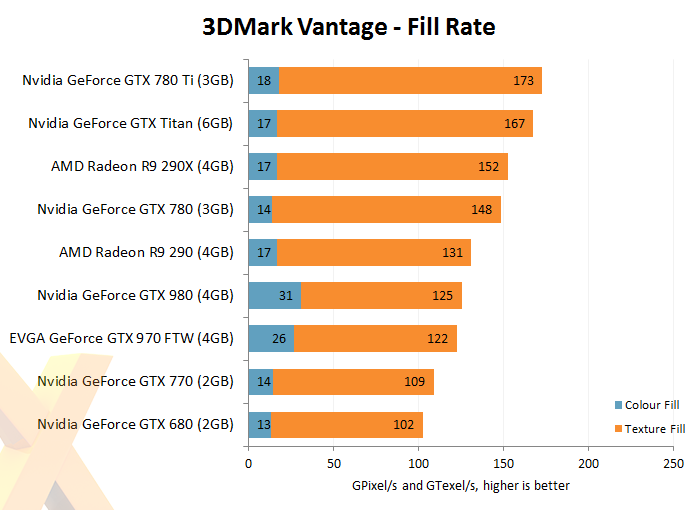 Digging deeper into the aforementioned architecture enhancements, Maxwell's colour-compression engine proves valuable in the relevant 3DMark Vantage test. Colour Fill Rate is improved by almost 86 per cent when compared to the previous-generation GTX 770.
But hey, synthetic benchmarks and the promise of architecture efficiency aren't what gamers are looking for. It's the in-game experience that counts.