Benchmarks - Battlefield 4
A game that needs no introduction, Battlefield 4 is the latest incarnation of DICE's epic first-person shooter.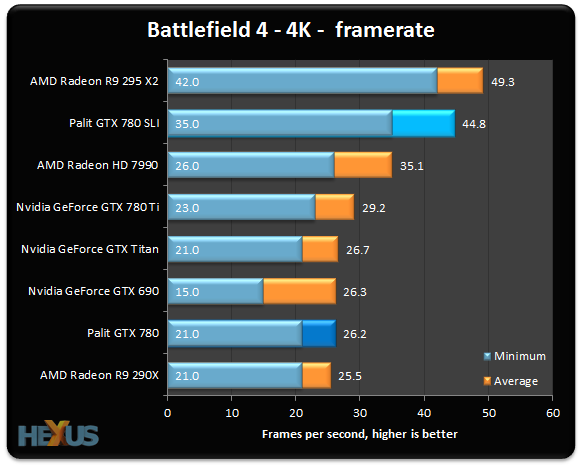 A single GTX 780 6GB card is a good match for the R9 290X. Adding a second increases performance by 70 per cent.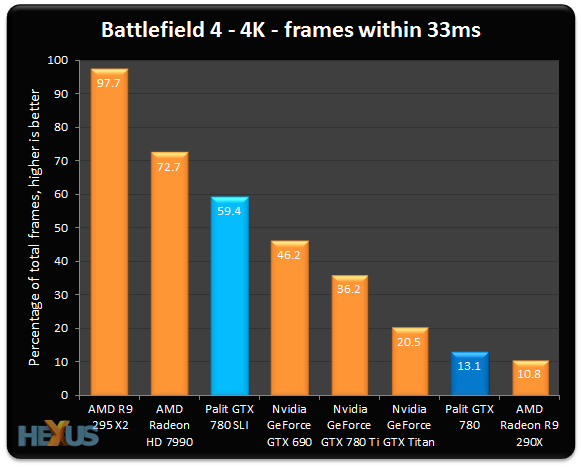 We also examine frame times and see what proportion are rendered in under 33ms (equating to 30fps if considered over a full second). This is especially important where dual GPUs are concerned, as pure FPS can sometimes mask inadequacies in multi-GPU rendering. There seems to be no such problems in Battlefield 4; going from one card to two increases the number of sub-33ms frames by a very healthy amount.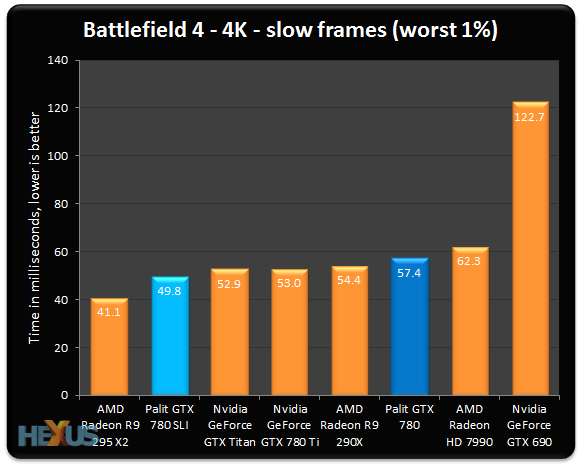 We also measure the 99th percentile frame time. In other words, 99 per cent of frames are rendering in less time than this. You really want to see this number as low as possible, intimating smooth(er) gameplay. There's a small, consistent improvement in the worst frames when running on two cards.