GIGABYTE bundle and warranty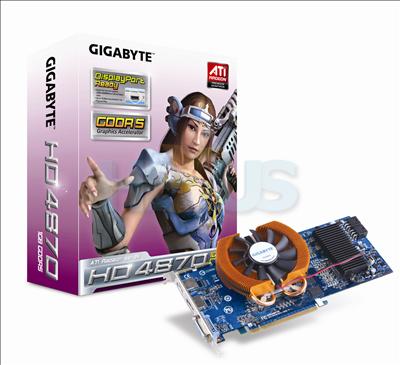 Items

CrossFire bridge
Driver CD
DVI-to-D-SUB dongle
HDMI-to-DVI dongle
Six-pin to Molex connectors

Having received an early review sample from GIGABYTE, our card arrived without the final retail packaging - hence the lack of bundle images. GIGABYTE has, however, provided the above box shot and list of bundled items.
The HDMI-to-DVI dongle may prove useful for existing dual-screen setups, but this is about as basic as bundles get. Though the bundle provides just about everything a user may need - including the necessary power connectors - there's no icing on the cake. We'd like to see a game, or at the very least a demo, bundled with each and every high-end GPU.
Warranty
All GIGABYTE cards are backed by a three-year warranty and the company offers UK support from its Milton Keynes office.