Shadow of the Tomb Raider
Lara Croft is back in an epic adventure that takes you through Mesoamerica to the lost city of Paititi. In Shadow of the Tomb Raider you can expect mesmerising landscapes to traverse, plenty of weapons to master, and a stealth gaming experience like no other.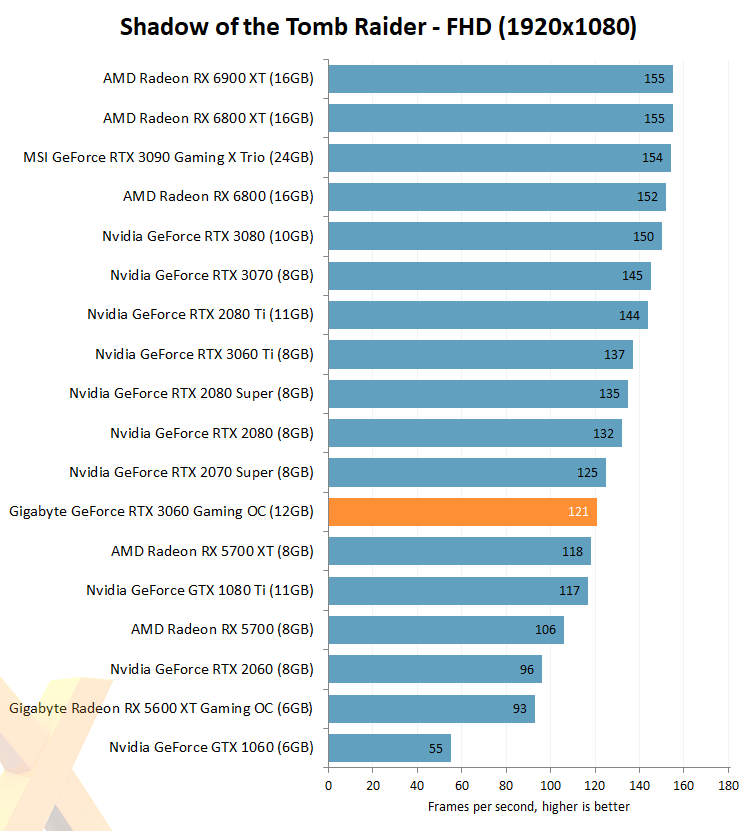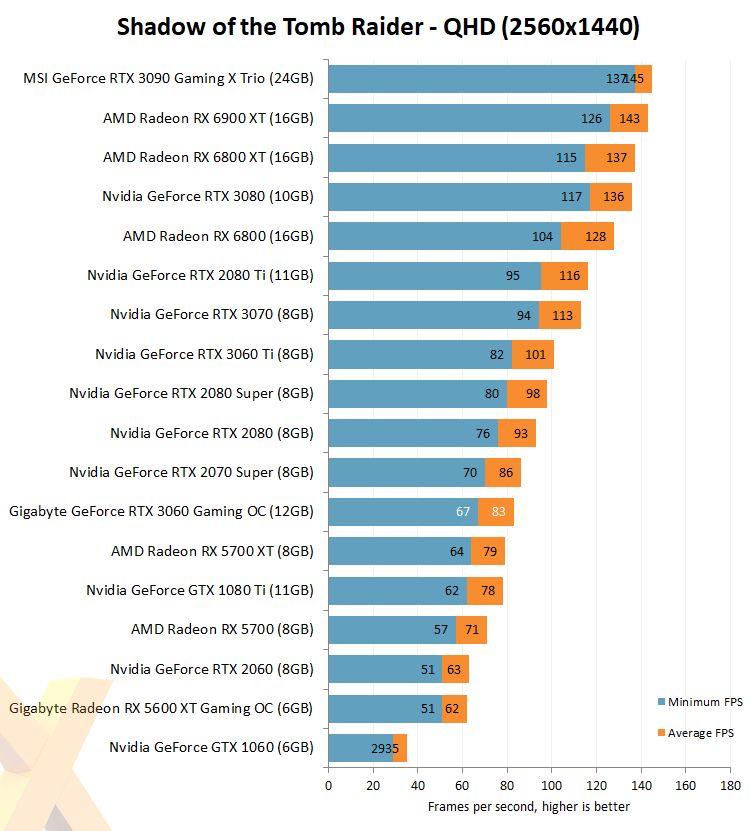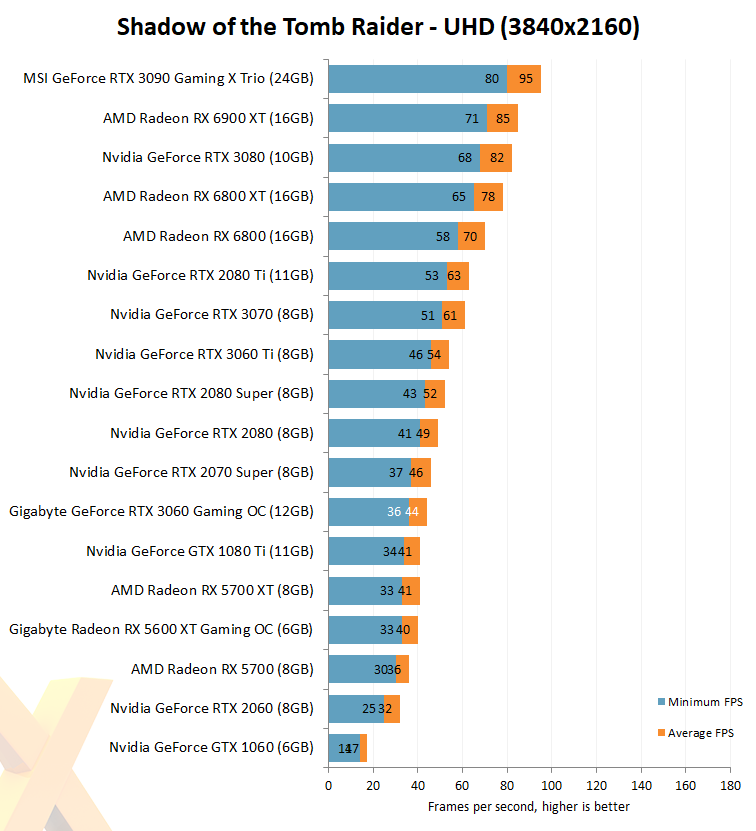 RTX 3060 Ti offers another 20-30 per cent more frame rate on top. That makes sense as it uses a bigger, more powerful die.