Ray Tracing and DLSS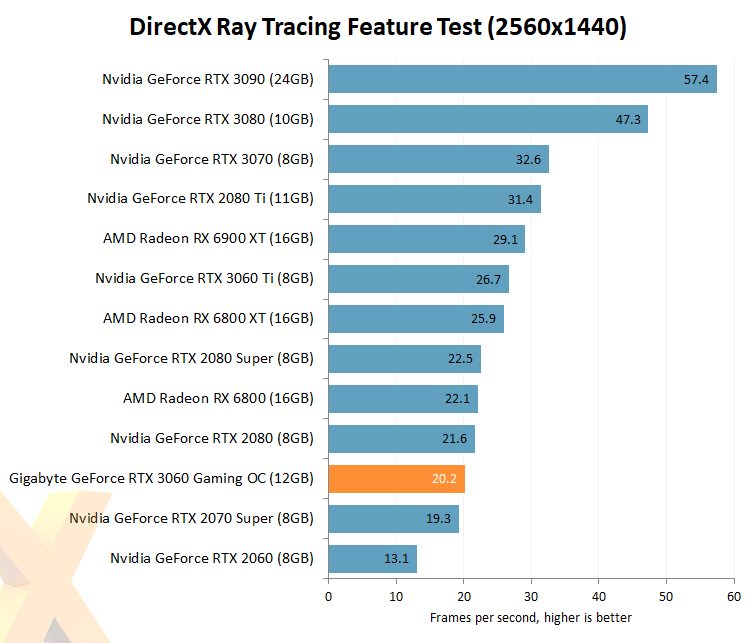 Only cards capable of hardware ray tracing are included here. Nvidia's improvements in this field are evident as this model outdistances the RTX 2060 by more than 50 per cent.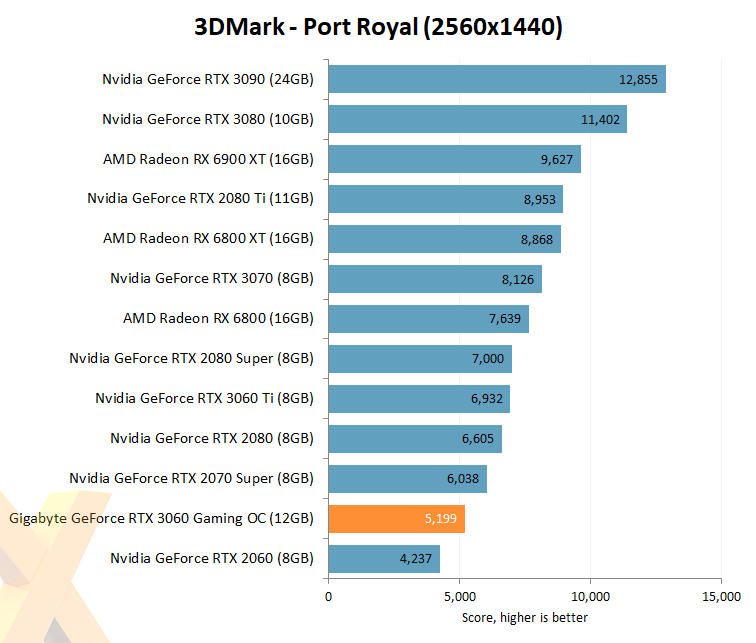 But put the performance back into a more game-like scenario and the gap is back to 20 per cent or so.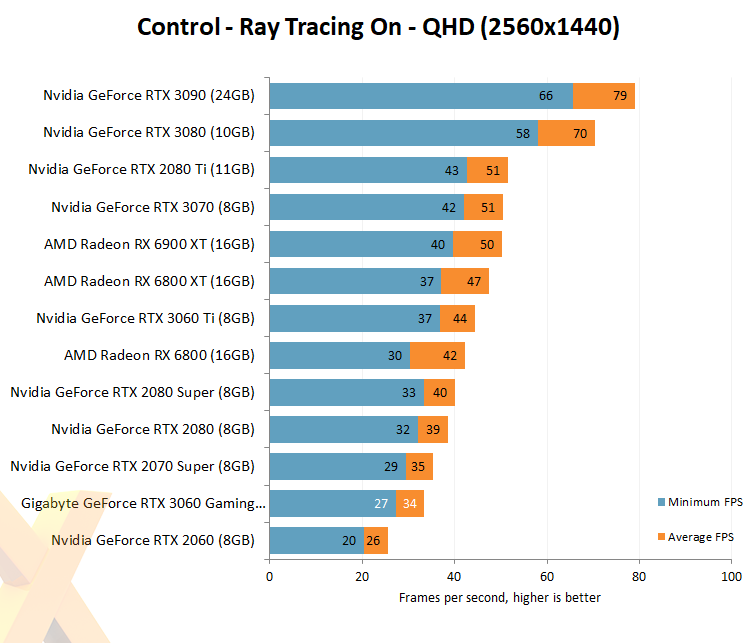 Benchmarking ray tracing in an actual game shows that, if you can stretch to it, the RTX 3060 Ti is the better bet because it is hard to ignore that 30 per cent frame rate uplift that's genuinely useful at QHD.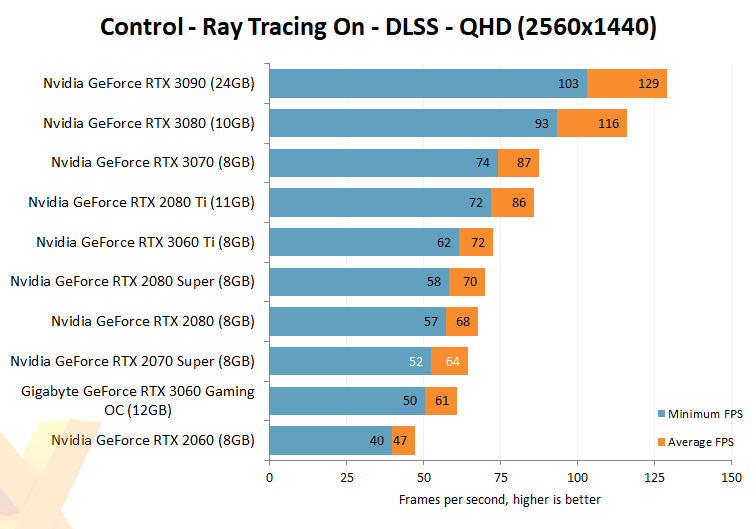 Here we have Nvidia cards alone as we run the same test with DLSS active. Notice the significant performance speed-up? We're back up to QHD60.