Super Cards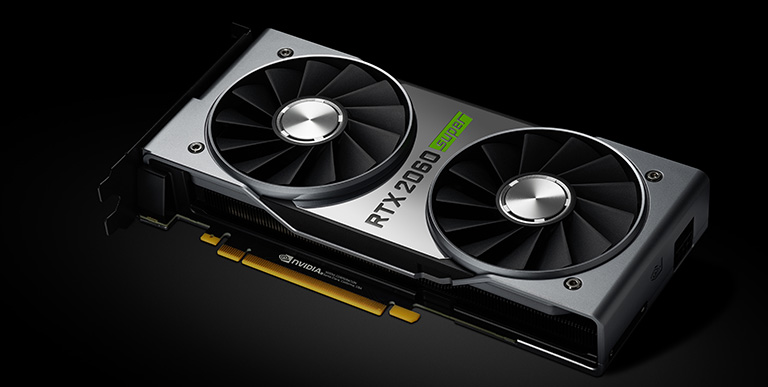 We'd normally go into a fair bit of detail regarding the all-new Founders Edition cards. The Super variants are basically the same as the original cohort, however, save for a couple of visual differences.
The RTX 2060 Super, therefore, measures 229mm long, 113mm wide, and takes up two slots. Board power goes up from 160W to 175W, matching that of RTX 2070, which is entirely expected.
What's new here, purely for aesthetics, is a mirror finish on the central section that carries the card's name, replacing the black insert of the regular version. That and the Super branding.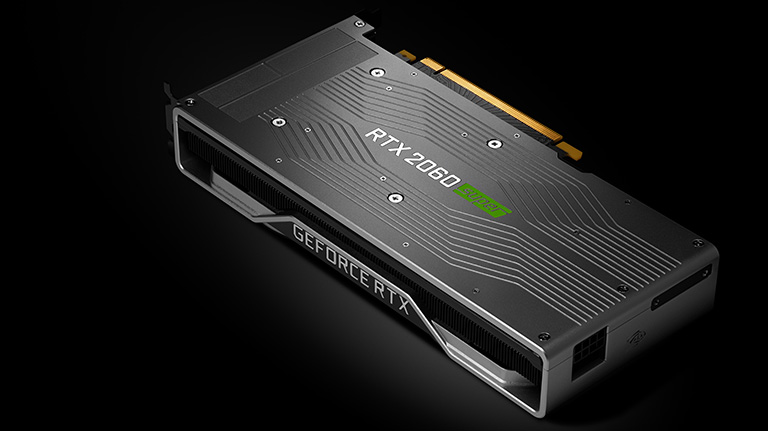 And that green Super branding is like Marmite. I can't say I'm enamoured with it, because it spoils the overall look, but some in the office quite like it. Point is, it's easy to differentiate the Super and non-Super Founders Editions by a quick look.
As before, RTX 2060 carries a solitary 8-pin power connector right on the front, though the card's meagre length shouldn't make hooking up the PCIe cable a problem in even small chassis.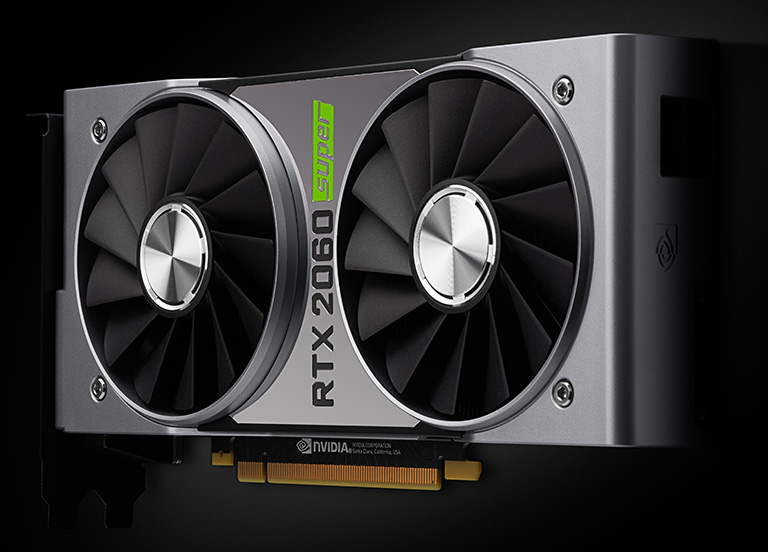 Nvidia keeps to the twin fans that remain unchanged. That also means both remain switched on at low loads, which really isn't a problem because they can't be readily heard inside a decent chassis.
GeForce RTX 2070 Super Edition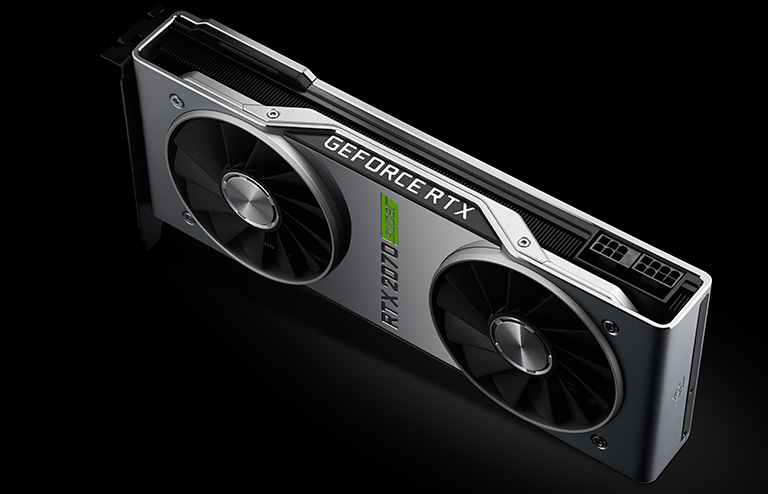 We've spoken about the RTX 2070 Super taking a few pages out of the RTX 2080 playbook. That's in evidence as the Founders Edition card is also structurally identical to the RTX 2080 FE.
That translates to a 267mm-long card that also adheres to a strict dual-slot form factor. Power is sourced by a combination of 6-pin and 8-pin connectors and board power jumps from the original RTX 2070's 175W to 215W here. Note that's 10W less than the RTX 2080 FE.
Both new Super carry the same outputs comprising of dual DisplayPort, HDMI, DVI and USB Type-C, which is not commonly seen on partner RTX 2060s. It's unclear whether they will take it up for this range.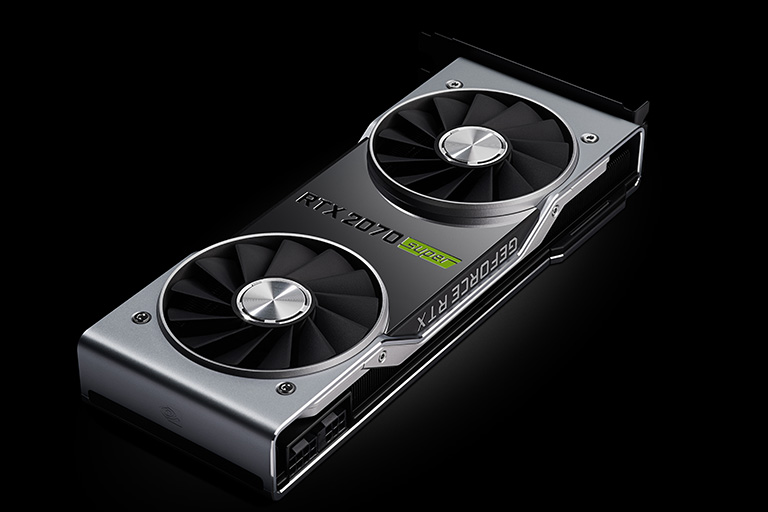 RTX 2070 Super FE, too, has that central mirror finish and green Super branding.
For UK-based customers, Nvidia is set to retail the RTX 2060 Super FE for £379, the 2070 Super FE for £475, and the 2080 Super FE for £669. It's interesting to note that a) the standard FE cards are completely out of stock and b) the pricing is thoroughly decent in the context of current non-Super cards right now.
We wonder just how much trouble Nvidia's partners will have in keeping to reasonable pricing levels for their multiple-SKU versions arriving in the soon.
In terms of extras and games, for a limited time, starting on July 9, qualifying purchases of a GeForce RTX 2060 Super, GeForce RTX 2070 Super, or GeForce RTX 2080 Super-based graphics card or desktop PCs will include a copy of two games that support real-time ray tracing, Control and Wolfenstein: Youngblood.