Power, Temperature, Noise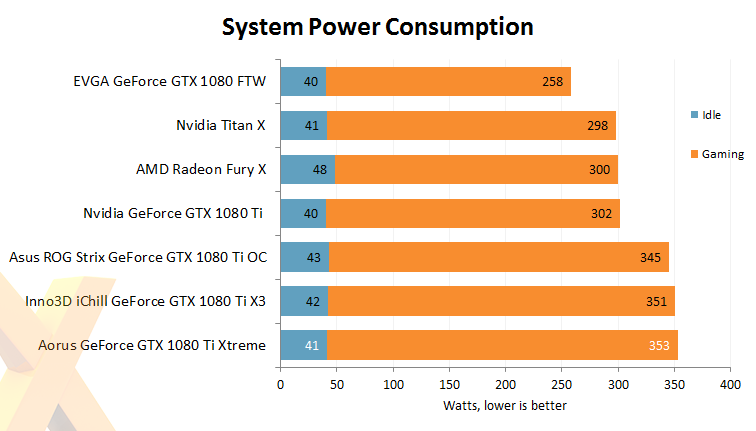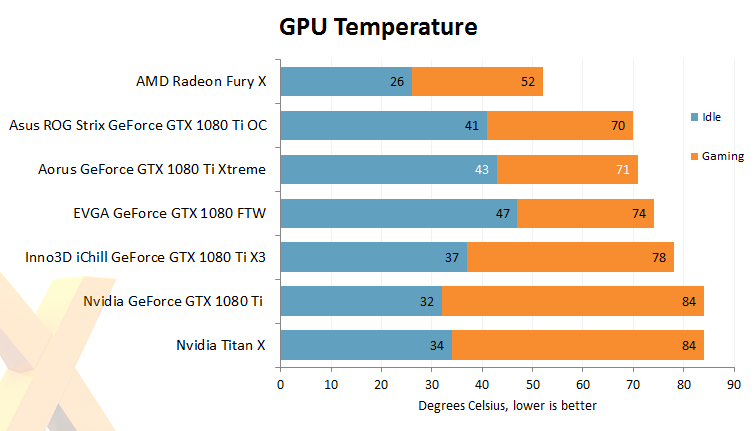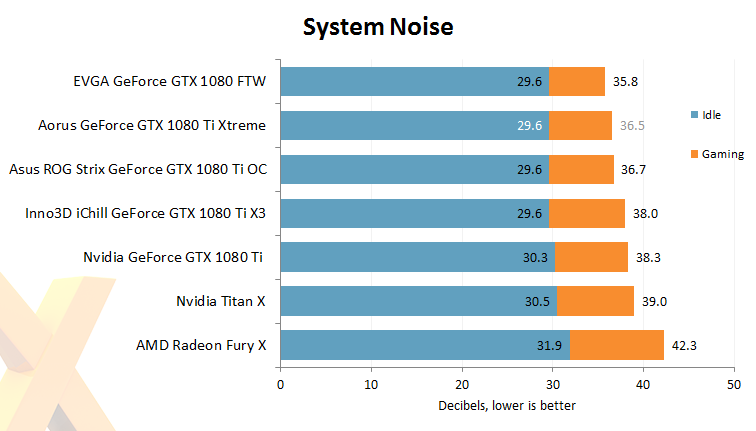 The sample card generally keeps to around 325W TDP but then, very occassionally, spikes to 353W and we report that peak figure here. Compared with other GTX 1080 Tis, on average, it has about 25W less power consumption when evaluated on a long-term basis.
That massive cooler is certainly up to the task of keeping an overclocked GeForce GTX 1080 Ti GPU cool and relatively quiet. Really, as before, the trio of partner cards could all be covered by a performance blanket. Back on point, the three fans spin up at a maximum 1,500rpm and produce a low hum that isn't distracting. Performance with relative peace.