Overclocking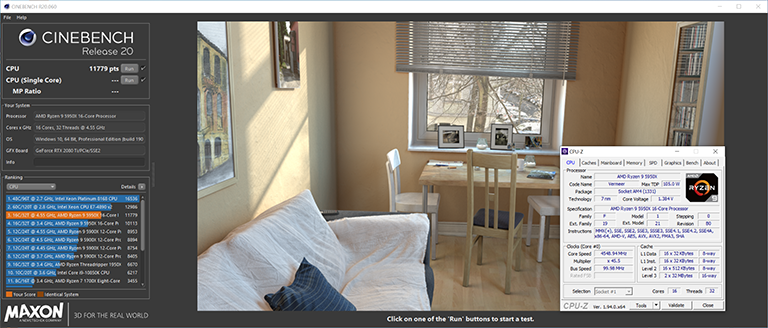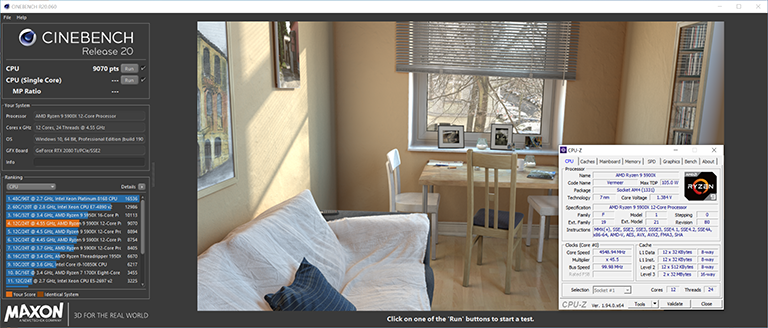 Using our established methodology of cranking core voltage to 1.3825V and then raising the multiplier in 0.25x steps until the chip(s) can no longer complete a run of the intensive Blender benchmark, both Ryzen 5000 Series managed a steady all-core 4.55GHz.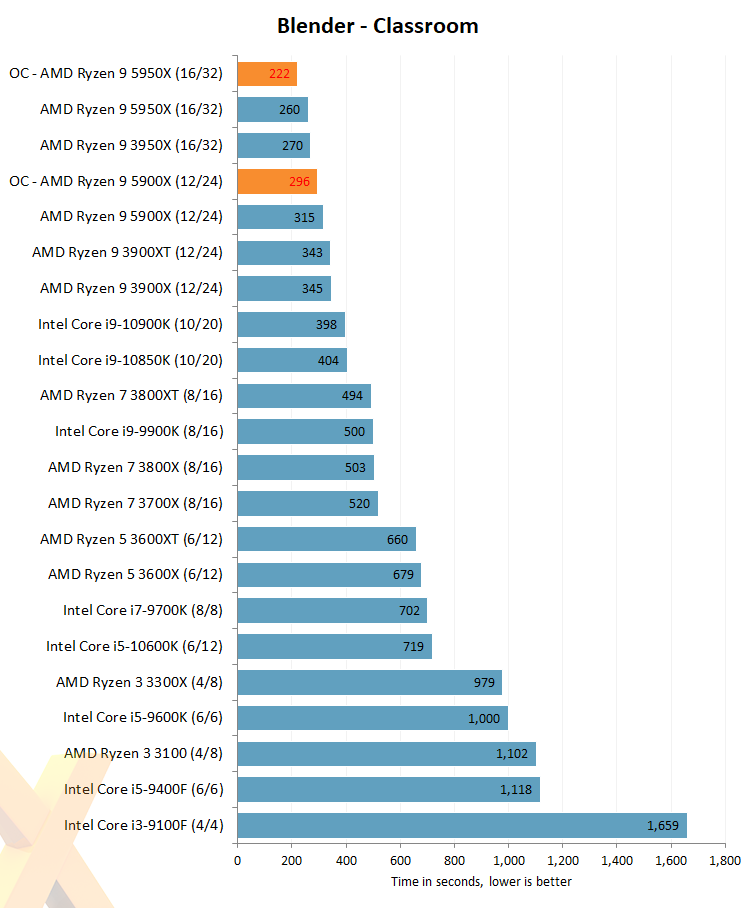 R9 5950X's performance increases the most as it jumps up from a lower default all-core speed of 3.85GHz. This 222 seconds is going to be awfully hard to beat by another mainstream CPU but it needs to be considered in wider context. A GeForce RTX 3080 graphics card burns through the same test in just 42 seconds.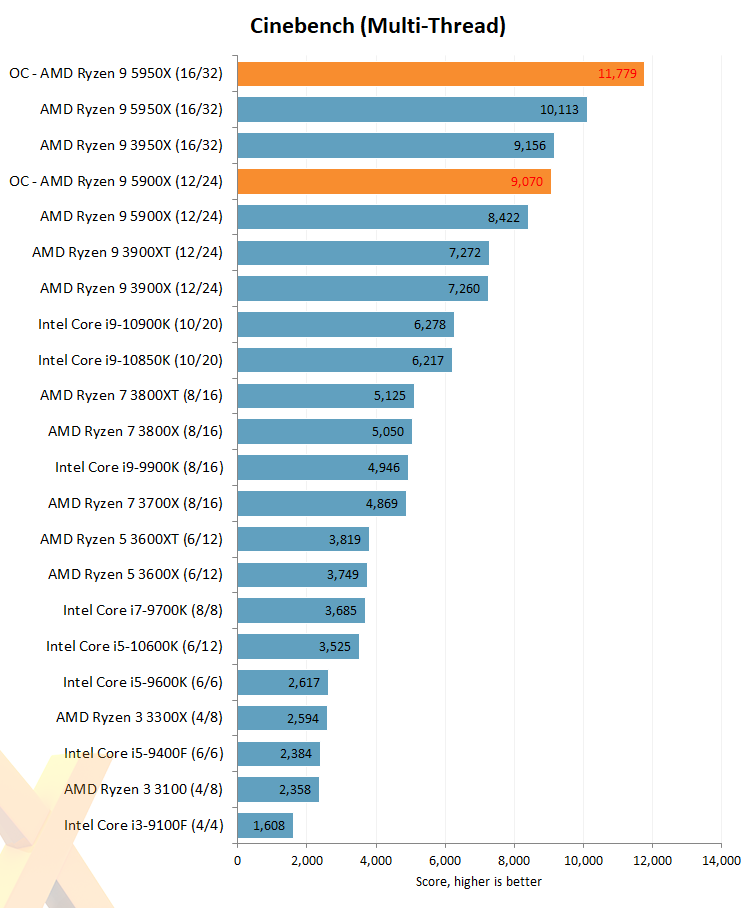 11K. No problem.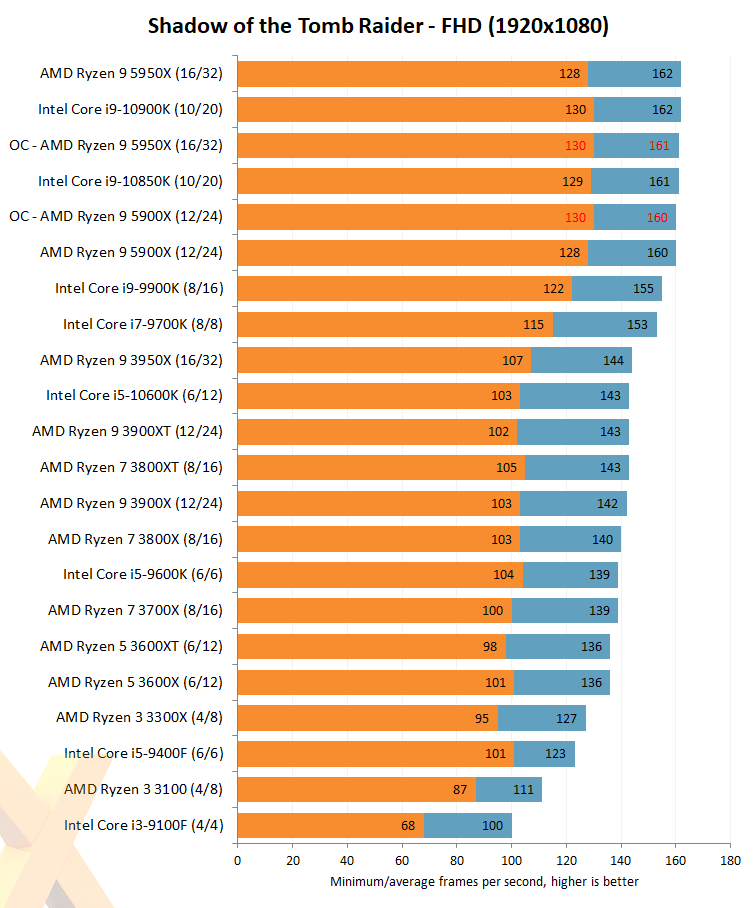 Running at a fixed all-core speed negates the benefits of the baked-in smarts. Even so, gaming performance remains excellent.