HEXUS Bang4Buck and Bang4Watt
The performance benchmarks on the previous pages tell part of the story, but it is always fun to add some Bang4Buck metrics into the mix. Do be aware that there are many methods of calculating such results - different benchmarks will skew the outcome, and prices can both fluctuate daily and vary wildly depending on region.
We've chosen to use the multi-threaded Cinebench R20 test as a basis for our results, and pricing was taken from the cheapest available at PCPartpicker UK on November 4, 2020.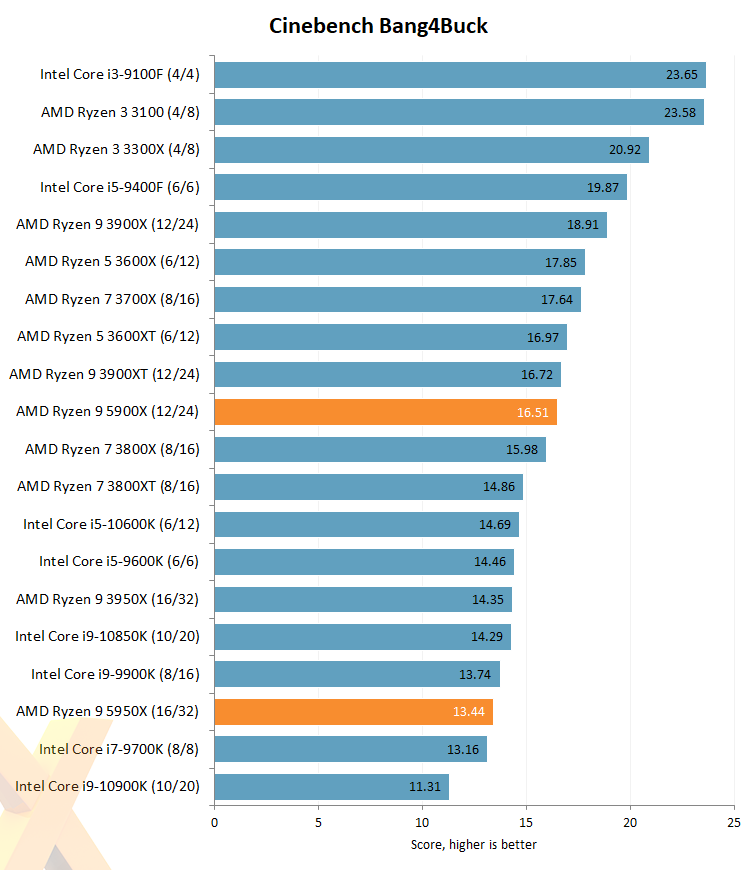 The sterling multi-core performance comes at a higher cost. This is why the two 5000 Series CPUs have a marginally lower bang4buck than their core-and-thread predecessors, whose performance isn't as robust but price is comparatively lower still.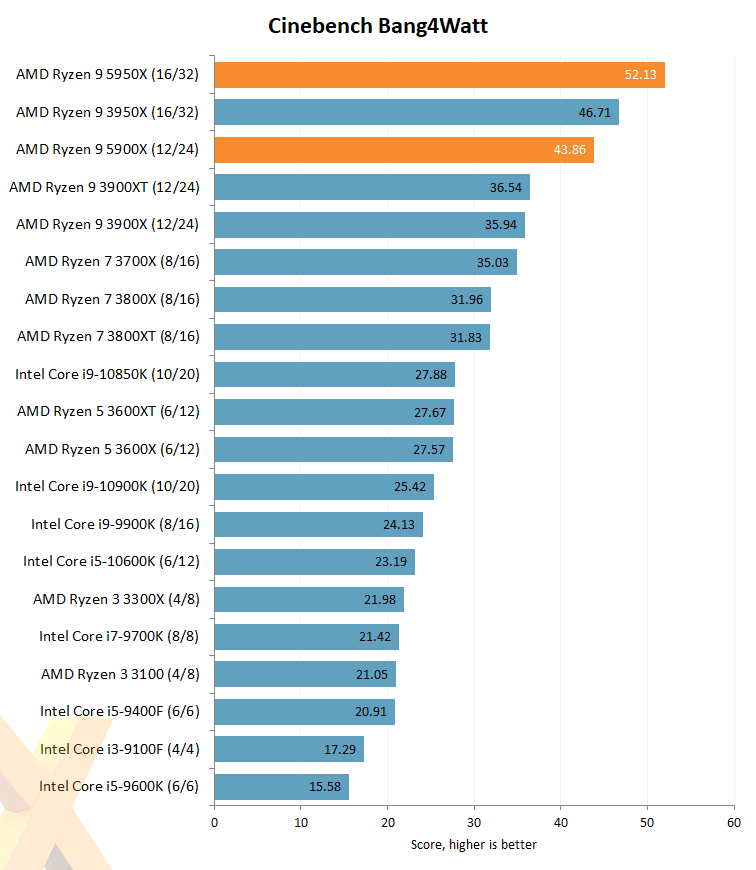 This graph divides the same Cinebench result with the system-wide power consumption we observe during evaluation.
Scoring over 10,000 marks and pulling less than 200W can only mean one thing: table-topping performance for the Ryzen 9 5950X. Its stablemate isn't too far behind, either.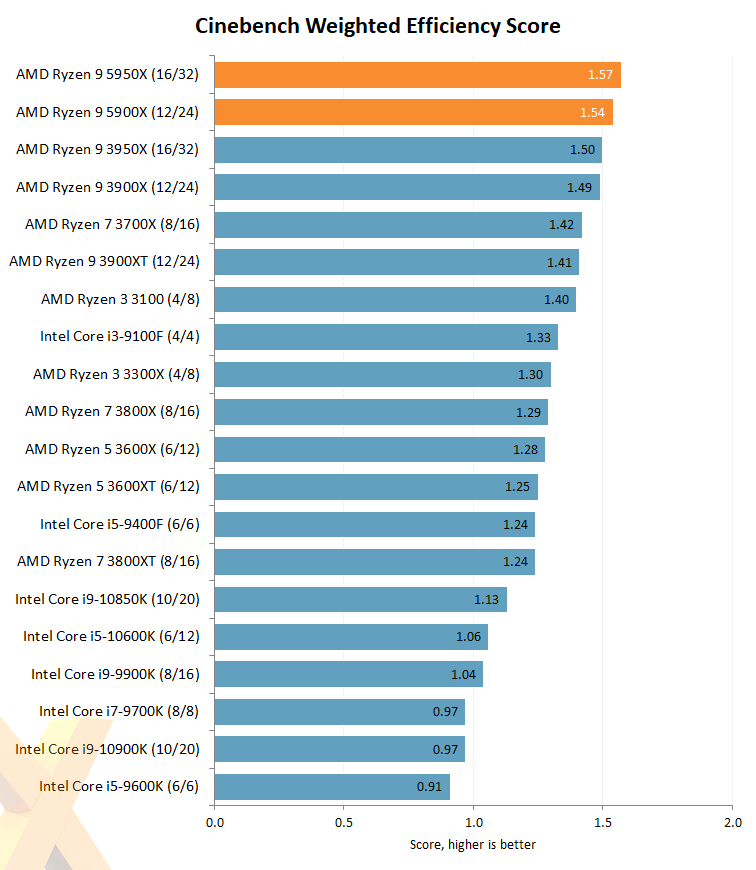 This metric takes 23.65 as the ceiling for Bang4Buck, 52.13 for Bang4Watt, and combines them into a weighted score where a maximum of 2 is possible.
What do you know. The pair's sheer speed and energy frugality make them more Biden than Trump.