CPU Tests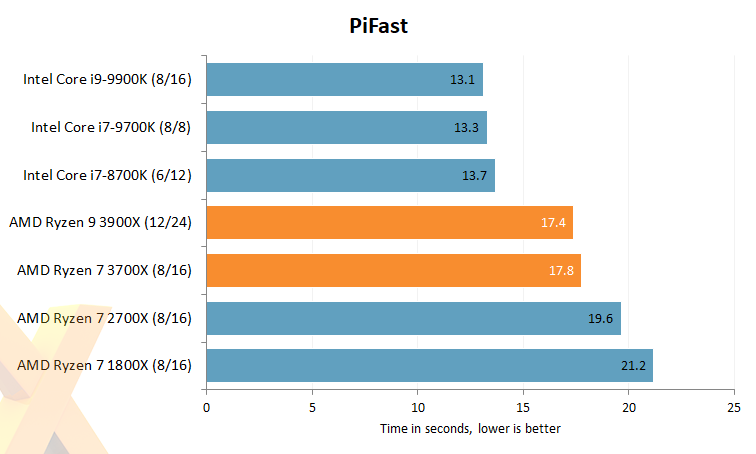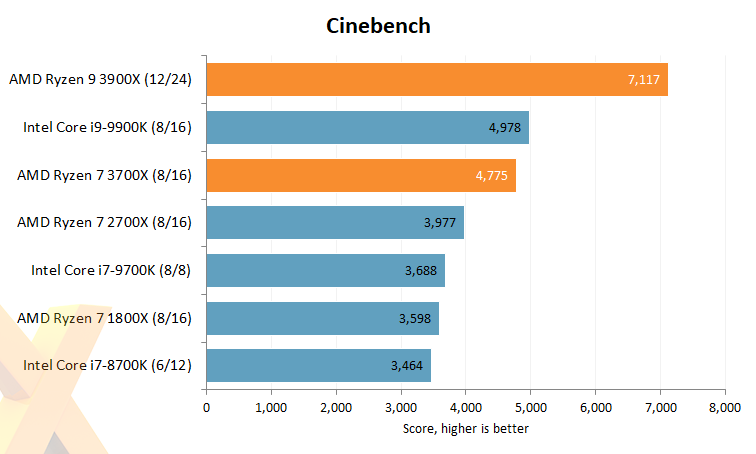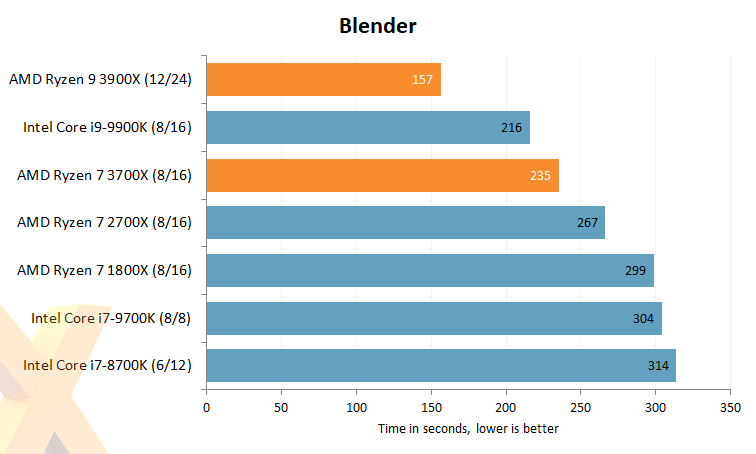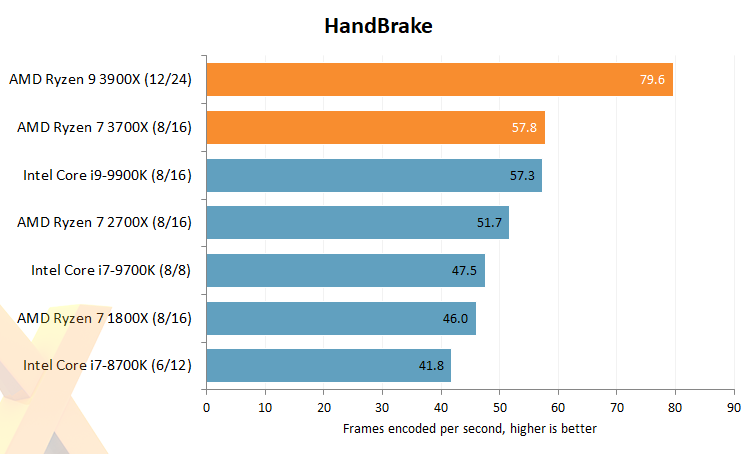 AMD says that it has increased both the IPC and, to a lesser extent, the frequency of these new Ryzens.
That is in evidence in the light-load PiFast test, where the 3700X is about 10 per cent faster than the 2700X from the last generation.
Though better, the new Ryzens cannot match Intel in this test, primarily because the blue team's chips boost to higher frequencies.
Yet Ryzen has always been about many-core muscle, as AMD typically offers more cores and threads for the same money.
The newest Cinebench test is interesting because it shows a massive win for AMD with the 12C24T beastie, but also because the 8C16T 3700X stomps all over the 2700X, so much so that it gets pretty close to Intel's Core i9-9900K. That's impressive as one CPU costs £480 and the other £300.
Looking at the other two multi-threaded tests, Ryzen 9 3900X is in a class of its own. It's up to 40 per cent faster than Intel's best mainstream chip, for the same money.
Ryzen 7 3700X, meanwhile, does a good job of holding on to the coattails of the 9900K - a fact that's all the more remarkable because it's significantly cheaper and is equipped with only a 65W TDP!