System Tests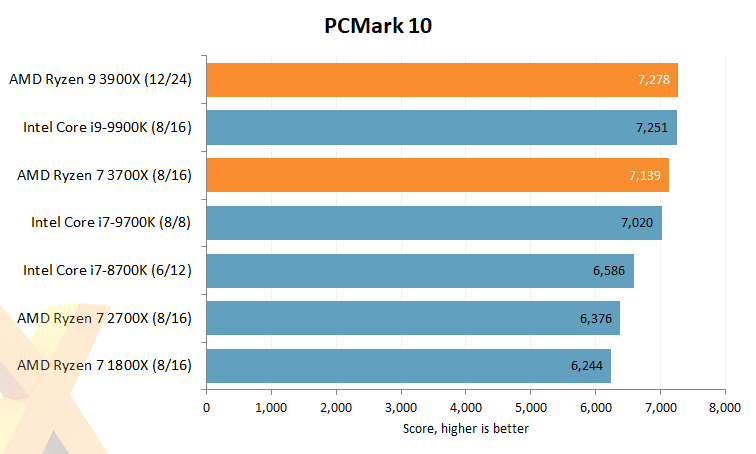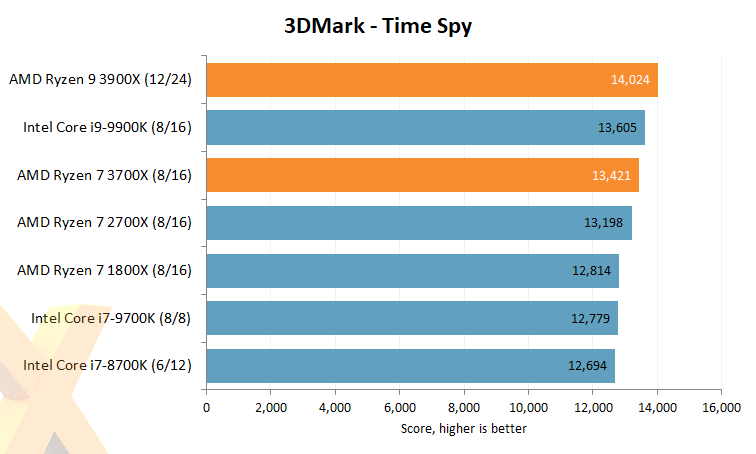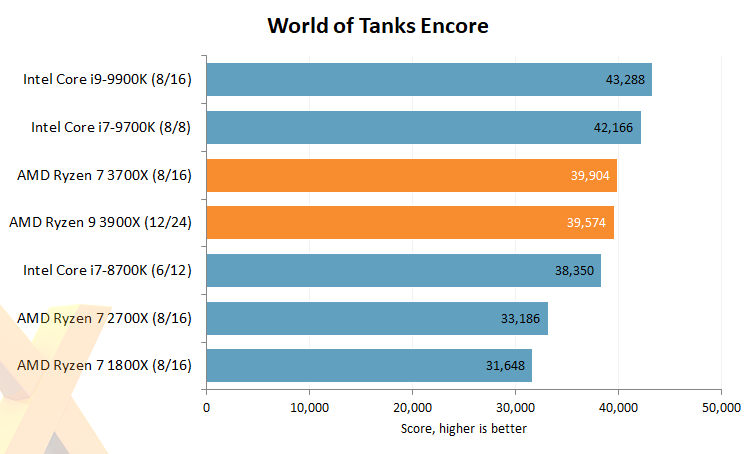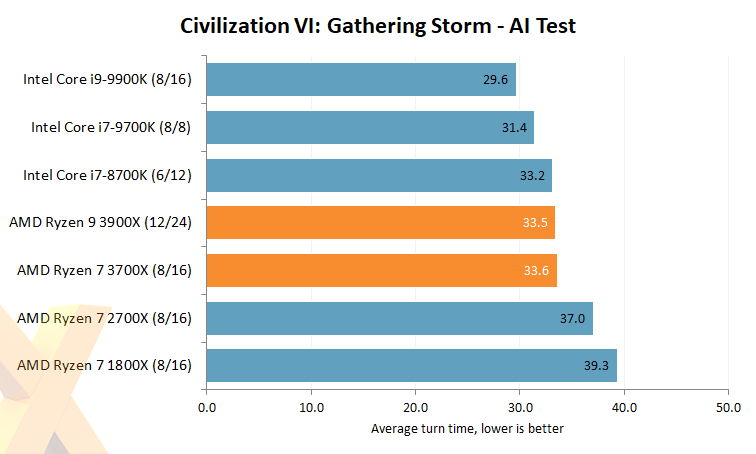 Seems like the preceding results are reinforced by a couple of Futuremark tests, and we're actually surprised by the jump from Ryzen 7 2700X to Ryzen 7 3700X.
Having lots of cores and threads has traditionally played well with the Time Spy test, so no surprises to see the monster 3900X take top honours.
AMD made a big deal that the improved IPC of Ryzen 3000-series and bags of cache played well with gaming. The FHD World of Tanks test is sensitive to both, and both new Ryzens do much better than the last generation. They still can't topple Intel 9th Gen, mind.
Civilization VI: Gathering Storm has an interesting AI test which evaluates the overall time taken per turn. The results mirror World of Tanks in another way, showing that AMD has made gains over Ryzen 2000-series, but not quite enough to usurp Core 9th Gen.