--- Appearance, Specification and Compatibility
Appearance
Intel's cooler design has changed very little since the introduction of the 478 socket and is still going strong today. The simple push-pin mounting system is exceptionally easy to use and secures the cooler in place perfectly. Quite rightly, the design has become almost iconic.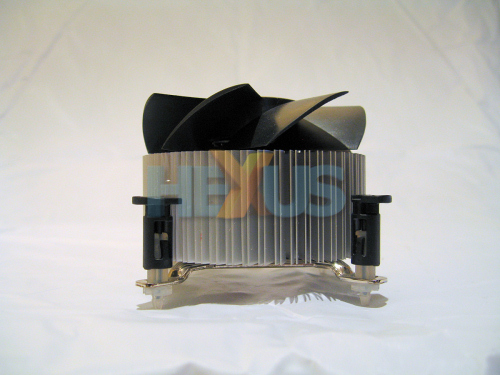 The design features an even-load system that results in effective cooling through guaranteed contact between the CPU and heat-sink. The push-pins use a notch system to ensure the cooler makes a reassuring click when fitted correctly.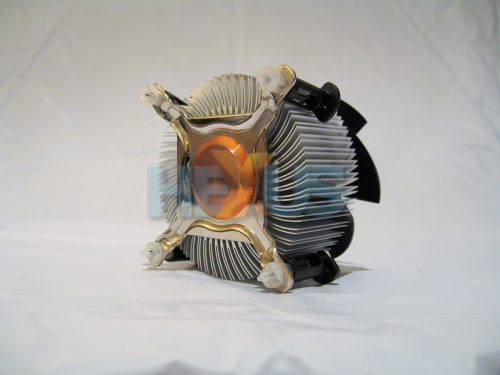 The simple, waved heat-sink features a solid copper core with a top-mounted 92mm frameless fan, speed-controlled through the motherboard. At 382g it's easily the lightest of the coolers here.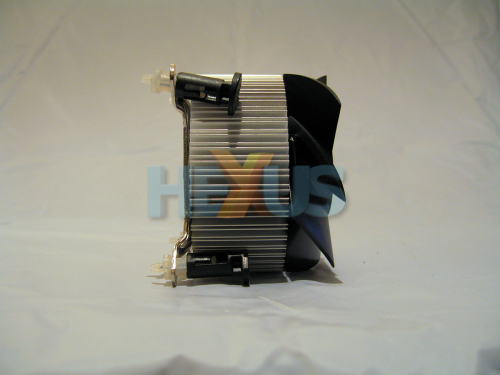 Specification
Specifications – Intel Stock Cooler
Composition
Copper, Aluminium
Weight
382g
Dimensions (H x W x D)
75mm x 98mm x 98mm
# of Fans included
1 Fans, 1 x 92mm
Fan Controller?
Yes, Motherboard Controlled
Thermal Paste?
Yes, pre-applied
Compatibility
Intel's stock cooler is designed to be compatible with just one socket, as you can see: