Introduction
Hands up, how many of you thought that Antec's new range of Asetek-produced liquid coolers would be little more than the Corsair Hydro Series with a different badge?
Quite a few we'd imagine, and you wouldn't be alone. When the company sent us its top-of-the-line KÜHLER H2O 920, we had trouble telling it apart from Corsair's Hydro H70 - the radiator, the pump and even the packaging all look remarkably familiar.
No surprise when you consider that the H2O 920 and Hydro H70 are both sourced from the same OEM, but take a closer look and you soon begin to see a few subtle differences.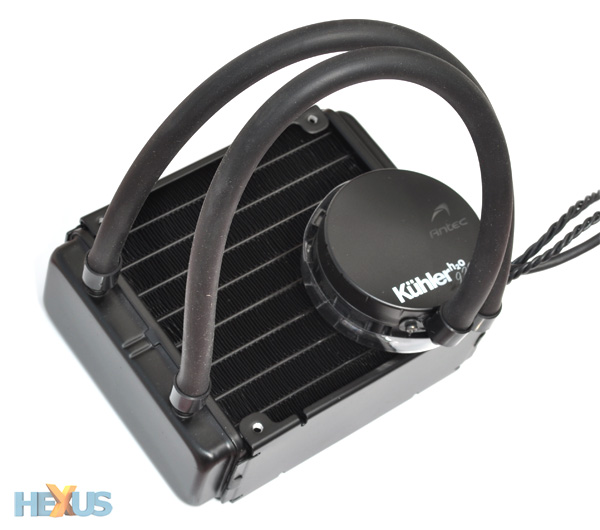 Wanting to go one better than the competition's earlier efforts, Antec claims it had the opportunity to "make things right" and has added a couple of upgrades over the Hydro H70 that allegedly enable the H2O 920 to deliver "even greater CPU cooling performance in a quick, easy-to-install package".
Chief among the upgrades is the use of a third-generation copper cold plate low-profile pump that promises to be more efficient, and that itself is joined to the double-thick radiator with revised, non-corrugated easy-bend tubes that measure 13 inches in length and should enhance the flexibility of the self-contained unit.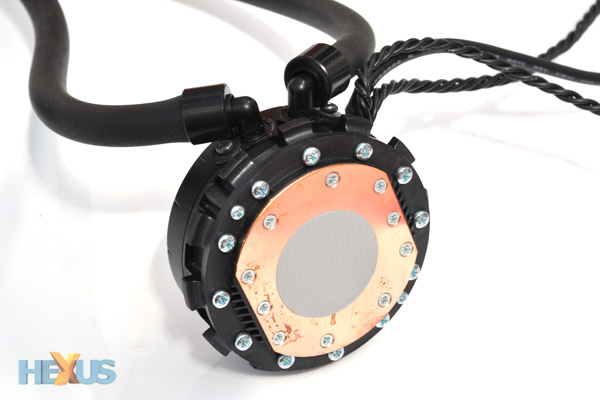 On top of that, Antec's bundled pair of 120mm PWM fans are rated to run at speeds of up to 2,400RPM (compared to 2,000RPM on Corsair's Hydro H70) and the KÜHLER H2O 920 comes bundled exclusively with ChillControl - an Asetek software utility that allows the user to monitor liquid temperature, adjust fan control, and change the colour of the pump's backlit Antec logo.
Useful upgrades, but they bring the cost of the KÜHLER H2O 920 up to around £80. That's a hefty amount for a CPU-only cooler, and £5 more than Corsair's H70. Is it worth it, and do Antec's tweaks actually improve performance? To find out, we've given the cooler a run out on our Intel X58 test bench.