Performance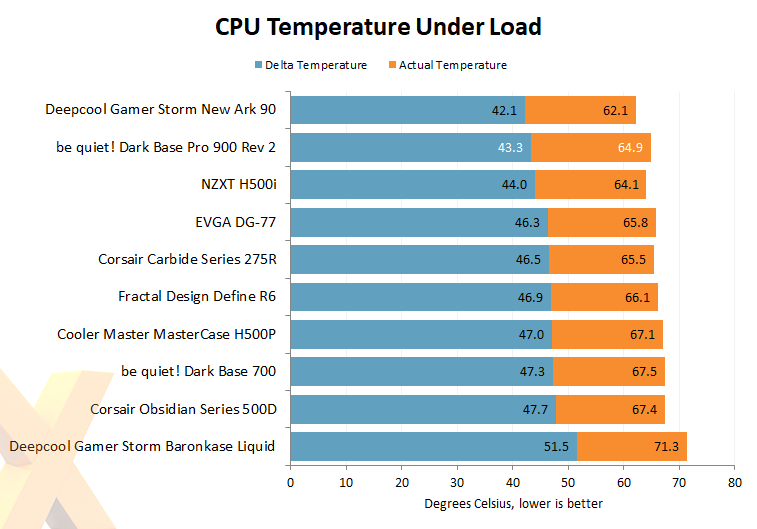 A full-tower case as expansive as the Dark Base Pro 900 Rev 2 should give our components plenty of room to breathe. Testing happened to take place on one of the hottest days of year, yet the Ryzen 7 1800X chip is kept suitably cool under full load.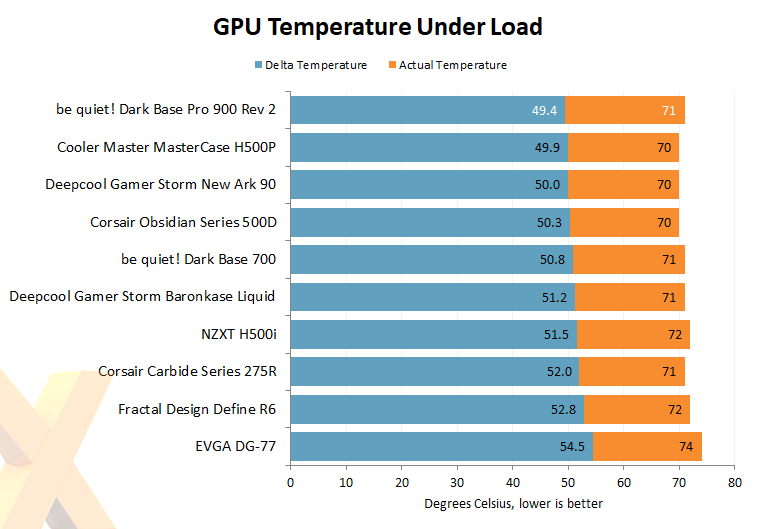 There's no issue on the GPU front, either. Performance purists may lament the chassis' solid front panel, yet the mesh sections on the sides appear to be letting in plenty of clean air, as our Radeon RX 580 didn't go beyond 71ºC when gaming.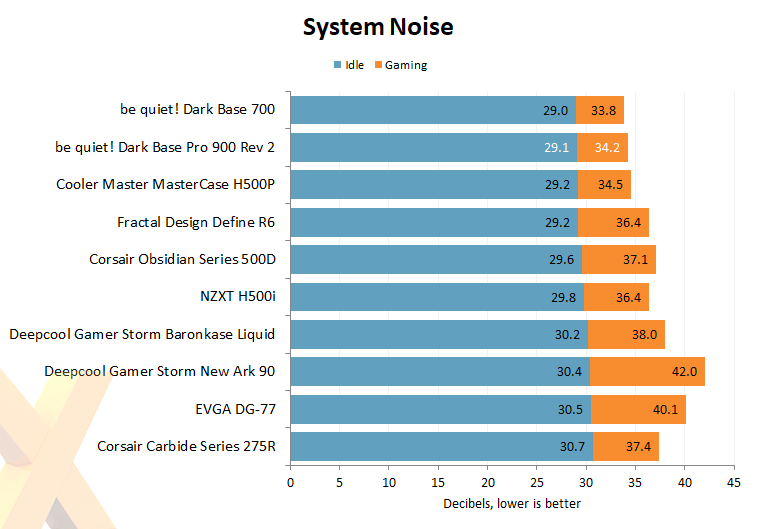 The efficiency of modern components is such that cooling is rarely a problem in most chassis; what sets them apart is the ability to keep noise levels down to a minimum. This is one area in which be quiet! tends to come up trumps, and with the sound-dampening materials and rubber standoffs scattered throughout the Dark Base Pro 900 Rev 2, it's no surprise to find it sitting near the top of the chart. Excellent results all round.