Japanese high capacity SSD specialists Fixstars are at it again. The firm has just announced a pair of exceptionally voluminous 2.5-inch SSDs are now available for pre-order. A drive called the Fixstars SSD-13000M is said to be "the world's largest SSD," at 13TB, and the Fixstars SSD-10000M with 10TB of capacity, can now be pre-ordered with an expected shipment date to US customers of late February.
Previous Fixstars drives managed their capacity feats by employing flash memory chips normally destined for use in small-scale mobile devices. However Fixstars hasn't mentioned the tech behind the capacities on offer this time around.
The specs for the new drives, and earlier models in the range are available here. In summary these 2.5-inch drives are rather thick, at 15mm, and heavy at 160g. They employ Toshiba 15nm MLC flash and connect via a SATA 6Gbps interface. Fixstars says its proprietary SSD controller enables fast, sustainable I/O performance with read speeds of up to 540 MB/s and sequential write speeds of up to 520 MB/s throughout the lifetime of the SSD. Users get a 3 year warranty.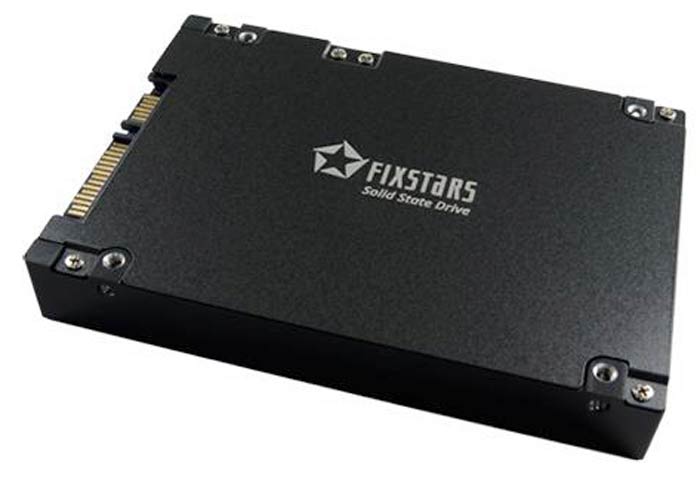 It is estimated that the Fixstars SSD-13000M can be used to record 4.3hrs of 4K uncompressed 60fps video footage, or 823hrs of 4K H.265/HEVC (Broadcast Quality) 60fps video, or 1924hrs of Full HD H.264 (Broadcast Quality) 29.97fps video. Fixstars says its hardware/software design will allow constant read/write at the quoted speeds without dropping a beat/frame.
No pricing was mentioned in the press release but PCWorld talked to Shien Zhu, a spokesman for Fixstars, who indicated that the drives will sell for approximately $1 per gigabyte. The Fixstars SSD-13000M and SSD-10000M are aimed at enterprises but anyone with the available budget could buy the drives directly.