Memory-based computer products specialist Transcend has announced a newly developed SSD storage technology dubbed SuperMLC. The Taiwanese firm claims that this new tech allows its associated SSD products to "break through the performance bottleneck in small capacity SSD to reach 4 times of sequential write than MLC NAND flash and up to 30,000 times of P/E cycles". The first SuperMLC SSD products are scheduled for release in 2016.
According to Transcend, its new technology sits between Single-Level Cell (SLC) and Multi-Level Cell (MLC) NAND flash "by reprogramming the two bits per cell of MLC into one bit per cell to greatly boost its performance and endurance, especially in small capacity SSD". Thus the sequential write speed can be up to four times faster than MLC flash chips and provide up to 30,000 times of P/E cycles, it asserts.
The greater speed and endurance on offer with SuperMLC has a tradeoff: in practice it is halves the capacity of the NAND installed. However Transcend suggests that it is a worthy tradeoff "for industrial enterprises to obtain superior quality that is nearly equivalent to SLC NAND flash at the most cost-effective price". With this industrial enterprise target market in mind Transcend will be aiming SuperMLC products at industrial-grade applications such as; embedded automation computers, engineering machines and so on.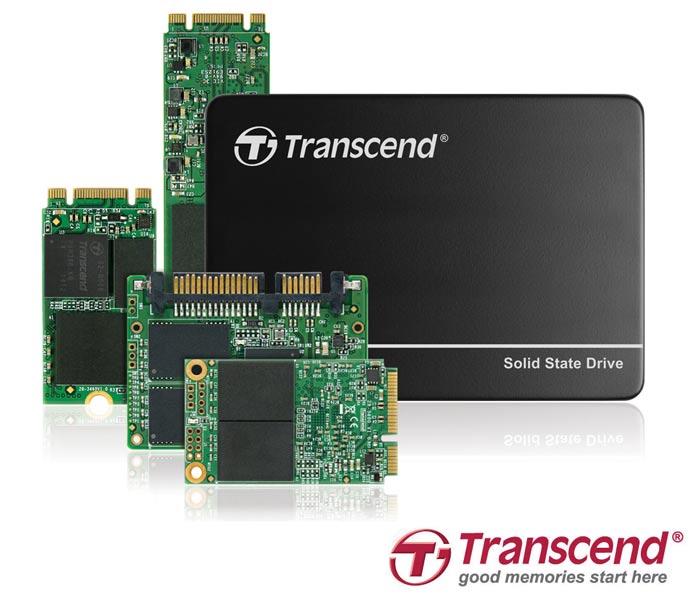 Transcend will be launching a 2.5-inch SSD (SSD510K), mSATA SSD (MSA510), half slim SSD (HSD510) and M.2 SSDs (MTS460 & MTS860) featuring SuperMLC in 2016. Pricing is yet to be announced.