ASUS has shown off an early sample of a new external SATA Express enclosure it plant to produce. The ASUS Hyper Express drive connects to your new shiny motherboard, with SATA Express support, and contains a RAID 0 array of SSDs, a host agnostic controller and, of course, a SATA Express interface. The guys over at Legit Reviews were lucky enough to get the chance to have a preview performance test with an ASUS Hyper Express drive just before the weekend.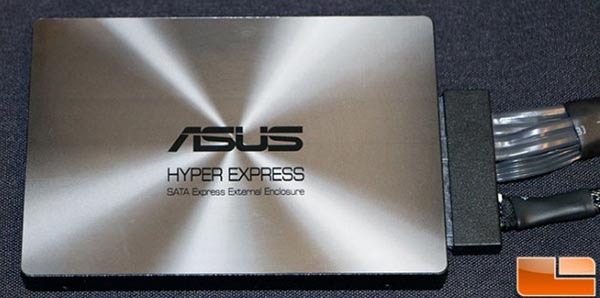 The drives are made in partnership with Kingston Technology, which is already a major player in SSDs for PCs and lots of other memory products. The 'Hyper' in its name is probably a tip of the hat in recognition of Kingston's HyperX devices. When launched the ASUS Hyper Express will be made available in three sizes which are designed to take a variety of drives as follows:
A 2.5-inch SATA Express external enclosure which contains two mSATA SSDs
A 2.5-inch SATA Express external enclosure which contains two m.2 SSDs
A 3.5-inch SATA Express external enclosure which contains two 2.5-inch notebook style SATA SSDs
All three of the above contain a RAID 0 controller, as mentioned in the intro, which interfaces between the pair of drives installed and the SATA Express port on your system. Legit Reviews has pictures of the inside and out of a pre-production example of the ASUS Hyper Express and you can clearly see in its example Kingston mSATA drives and an ASMedia ASM1062R controller. ASUS SRIS timing tuning will help speed this drive along, we hear.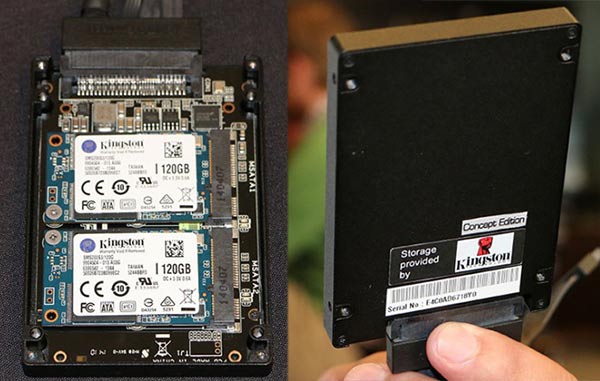 So how does it perform? You can see the Legit Reviews test run screenshot of CrystalDiskMark 3.0.3 64-bit embedded below. While ASUS has performance claims of sequential read/write speeds of up to 745/809MB/s the test drive achieved 704MB/s sequential read and 747MB/s sequential write speeds. The Legit-assembled enclosure employed two SanDisk X110 mSATA drives and the reviewer thought early drivers might also be playing a part in the performance undershoot.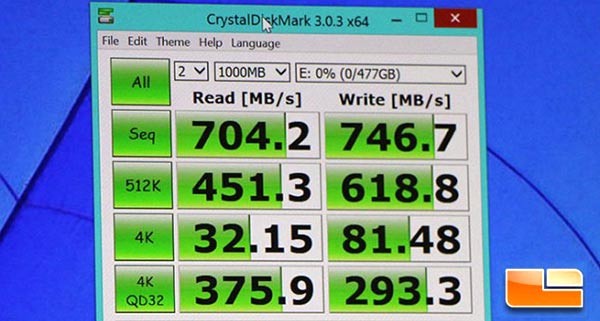 The Hyper Express external drives are expected to hit retailers within the next two months. US customers will be offered the enclosures unpopulated, reports Legit Reviews.