Looking to land in stores towards the end of April, Super Talent has released details of its upcoming RAIDDrive UpStream PCIe SSD.
The new card features a Sandforce controller and is capable of producing read speeds of up to 1GB/s and write speeds of up to 900MB/s. Unlike other members of the RAIDDrive family, the technology relies on four RAID drives in RAID 0, 1 or 1E to achieve its performance, avoiding a RAID 5 offering, thus removing the need for costly and volatile cache memory.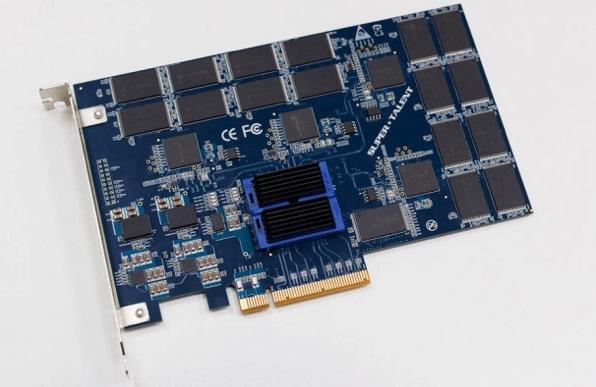 With its potentially cheaper configuration, Super Talent marketing director, Peter Carcione, states that the UpStream will be an "upsetter" in the market. Typically PCIe SSD offerings involving RAID come at an increased cost as they involve cache memory or at the very least, multiple controllers; we wonder at exactly what price-point the RAIDDrive UpStream will land at.