NAS boxes are a dime-a-dozen these days, giving you plenty of choice when it comes to choosing a dedicated storage and streaming device. Now, D-Link is throwing its hat into the ring with a new device focused on basic multimedia functionality.
The ShareCenter Pulse - also known as the DNS-320 - is designed to be a simple backup and sharing device for home use, but it's still packed with a fair few features. The NAS can accommodate a pair of 3.5in SATA hard-drives with capacities of up to 2TB each and supports RAID configurations, UPnP streaming, remote FTP access and operations as an iTunes server. There's also a built-in BitTorrent client for downloading all of those completely legal files automatically and the ability to set up user quotas and a scheduled power-down time.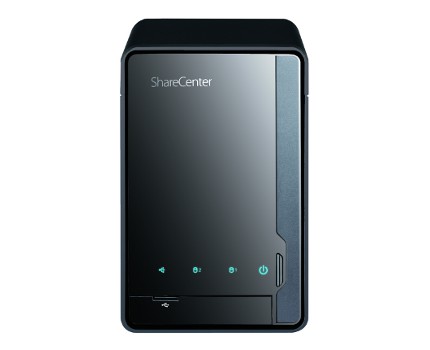 The manufacturer is also positioning the box as an environmentally friendly option, with a low-power CPU, automatic HDD hibernation and automatic fan adjustment based on the temperature of the drives.
Ideally, D-Link will want you to use the Pulse as a companion for its recently launched Boxee Box, but it'll obviously work with most other media streamers as well.
So far the NAS is nothing special, but D-Link's ace in the hole is the price - the DNS-320 is available now with an MSRP of £89.99, but you can buy it from the likes of Amazon, ebuyer and dabs for a very affordable £69.99. It may not be the most fully featured box on the market, but the Pulse is one of the most affordable, making it hard to ignore as an entry-level solution.