Taiwan's Silicon Power has announced its largest capacity solid-state drive with the launch of a 256GB model.
The drive, pictured below, offers read and write speeds of 165MB/s and 95MB/s, respectively. Though the write speed is decent enough, the read speed lags notably behind the 250MB/s achieved by Intel's drives. It's no wonder, then, that manufacturers such as Kingston have opted to adopt Intel technology as opposed to developing their own.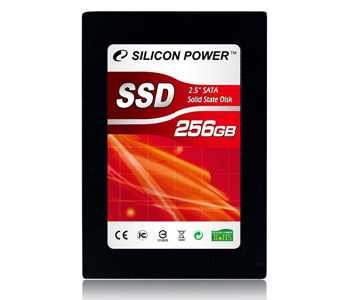 Silicon Power claims its revamped MLC-based drive now offers an improved controller, less power consumption and higher reliability. There's no word on pricing, though, and that's all important when it comes to costly SSDs.
Still, it should shape up to be a good year for solid-state storage. We've got 320GB drives to look forward to from Intel, and Corsair still has hopes for 400MB/s read speeds somewhere down the line.