SK hynix has decided to push into the consumer space with its new Gold S31 SSDs. It has released the Gold S31, a 2.5-inch SATA III form factor device, in three capacities - 1TB, 500GB and 250GB. This is just the start of a wider consumer-targeted product range called the SuperCore series of consumer SSDs, which will also feature M.2 PCIe models in coming months.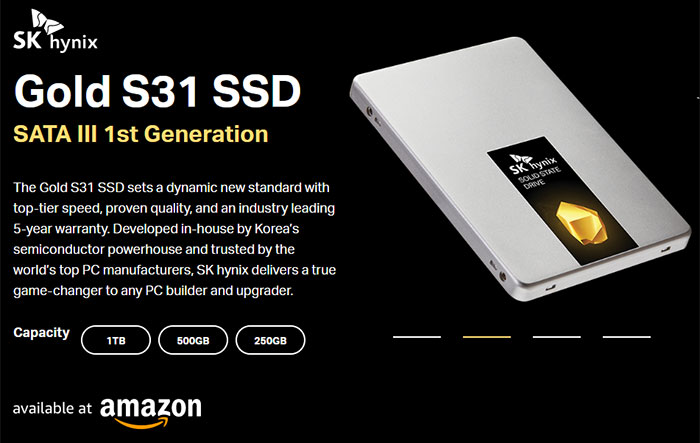 A differentiating factor with the SK hynix Gold S31 SSDs is that all key components are made in-house. The NAND Flash, built-in controller, DRAM cache and firmware were all designed and produced by SK hynix. Whether you think this is a selling point or not will depend on your opinions and experience of the company.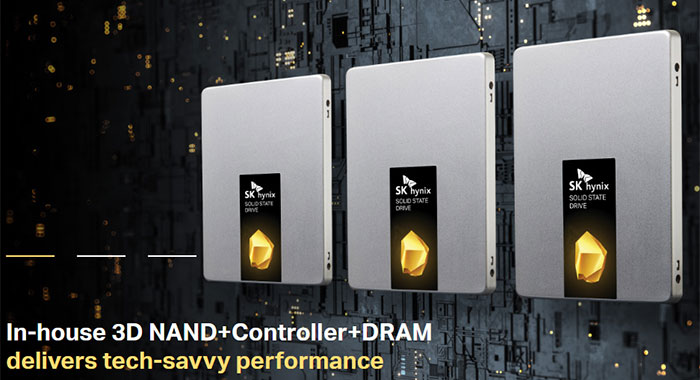 As a range of SATA III SSDs there aren't any real headline grabbing states to share today. Most HEXUS regulars will be well aware of the limits of this type of drive and what can be expected. For the record, the Gold S31 drives offer up to 560MB/s read and 525MB/s write performance - but we don't have any other performance specs.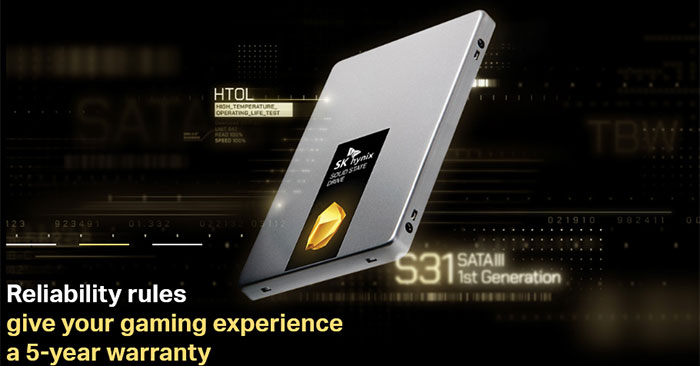 SK hynix asserts that its Gold S31 SSDs are a great choice for "gamers, designers, and content creators," not only for perky performance but especially for their "superior quality, reliability, and five-year warranty," using in-house components chosen for robust performance and reliability. On the topic of reliability the retail listings quote 1.5 Million Hours MTBF, best-in-class 600 TBW for the 1TB drive.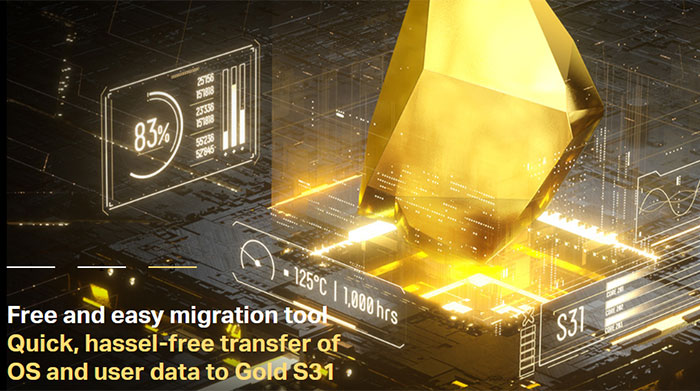 The new SK hynix Gold S31 SSDs are now available via Amazon US. The 1TB, 500GB and 250GB are priced at $123.99, $77.99, and $49.99 respectively and you can save 5 per cent on those prices by applying a coupon (at the time of writing).
At the time of writing the Gold S31 SSDs are US-only products but SK hynix says it will expand distribution to include other regions, including Europe, next year.