Storage and memory specialist Innodisk has shown off its Fire Shield SSD. As the name might suggest, this SSD is built to withstand tortuous heat. Innodisk has demonstrated the drive contents being fully recoverable after 30 minutes + of 800°C heat.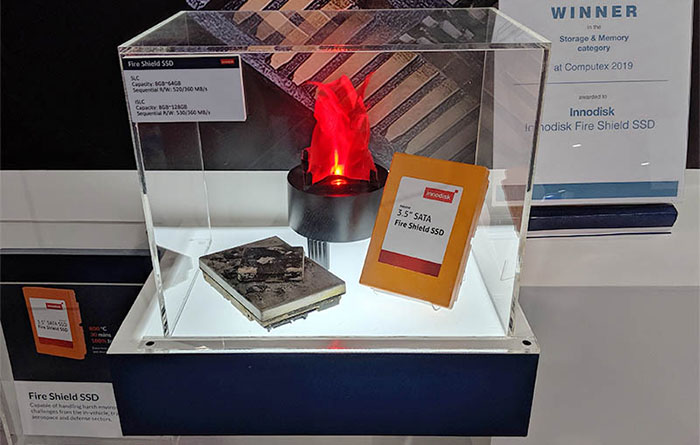 The new Innodisk Fire Shield SSD is said to borrow "from the concept of black boxes" - the virtually indestructible flight recorder boxes in commercial aircraft. Innodisk has been granted a patent for its fire/heat proof SSD by the USPTO, perhaps with particular regard to its heat proofing technology.
Innodisk provides some more details about its heat/fireproofing as follows:
Triple layer buffer between case and core components,
Layers include copper alloy, drive protecting connector, and heat-isolating lining,
Construction makes use of 20+ heat resistant insulating materials,
Set to acquire compliance with various MIL-STD and IEC standards for vibration, impact shock, and static crush.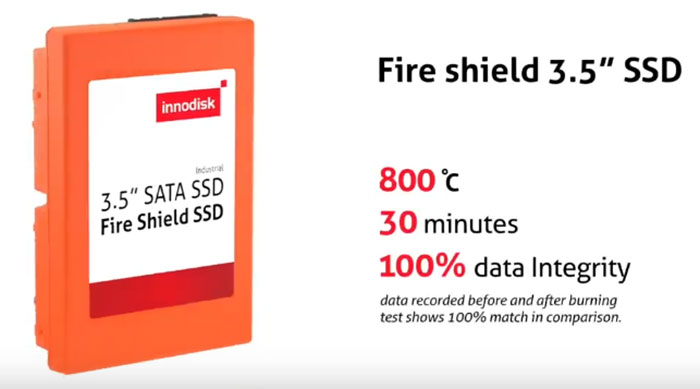 The device's bulk will surely help the survivability of the contained NAND chips - as this SSD is provided in a 3.5-inch format device (146.0 X 101.6 X 25.4mm). Furthermore, there doesn't need to be much internal space used for the iSLC/SLC NAND as capacities are low. The Innodisk Fire Shield SSD is only available in capacities of 8GB, 16GB, 32GB, 64GB or 128GB.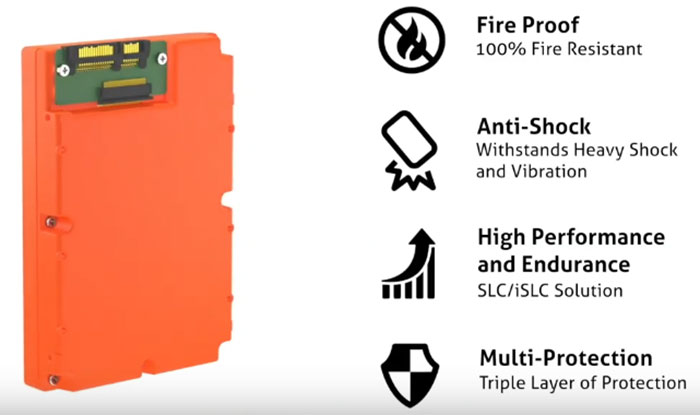 In addition to rugged credentials the Fire Shield SSDs boast the following features:
Up to 520/360MB/s Random R/W performance
SATA III 6.0Gb/s interface
iSMART disk health monitoring
Built-in thermal sensor
Intelligent error recovery system
Conformal coating
Max power consumption of 1.1W
MTBF of >3 million hours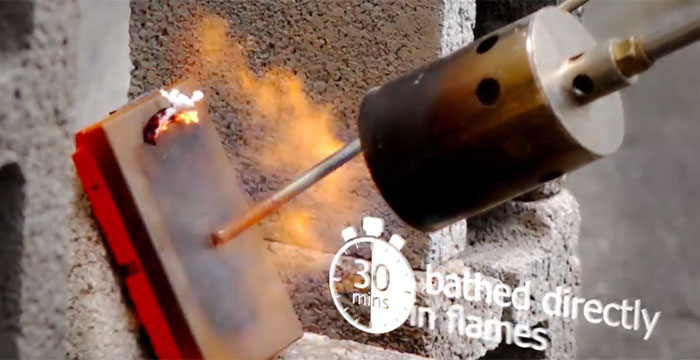 We don't have any pricing or availability data at the time of writing.