Today the SD Association (SDA) has taken the wraps of its new microSD Express standard for mobile devices. The new memory card standard has been introduced alongside the SD7.1 specification which describes the incorporation of the PCIe NVMe interface to the legacy SD interface in the microSD form factor. To recap, the SDA launched full sized SD Express cards, and SDUC cards with capacities ranging from 2TB to 128TB, back in June 2018.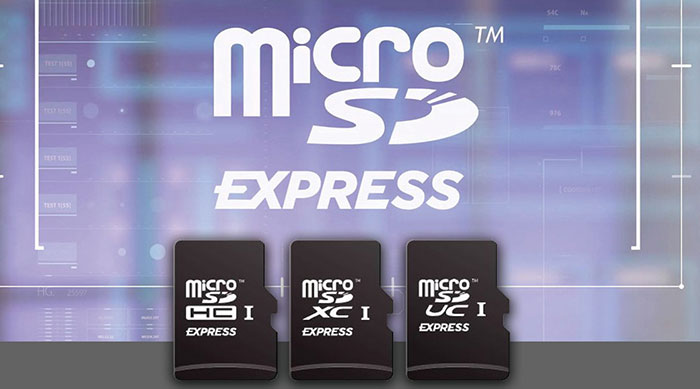 Like the full sized SD Express cards the microSD Express uses the PCIe interface to deliver up to 985MB/s data transfer rates, and the NVMe upper layer protocol enables advanced memory access mechanism. A subset of cards will be available based upon the new SD7.1 spec including microSDHC Express, microSDXC Express and microSDUC Express.
The significant speed boost and improved interface in (micro)SD Express leads to the SDA referring to its new crop of memory cards as "removable Solid State Drives". The release of these faster new cards will open new opportunities for device makers and facilitate new levels of content creation (super slow-mo video, RAW continuous burst photography, 8K and 360 degree video capture and more).

As well as the performance benefits, microSD Express should mean energy consumption is reduced - they have the same maximum consumed power levels but can complete transfers much faster. Additionally PCIe and NVMe capabilities, such as Bus Mastering, Multi Queue (without locking mechanism) and Host Memory Buffer open up opportunities for mobile hardware / software developers.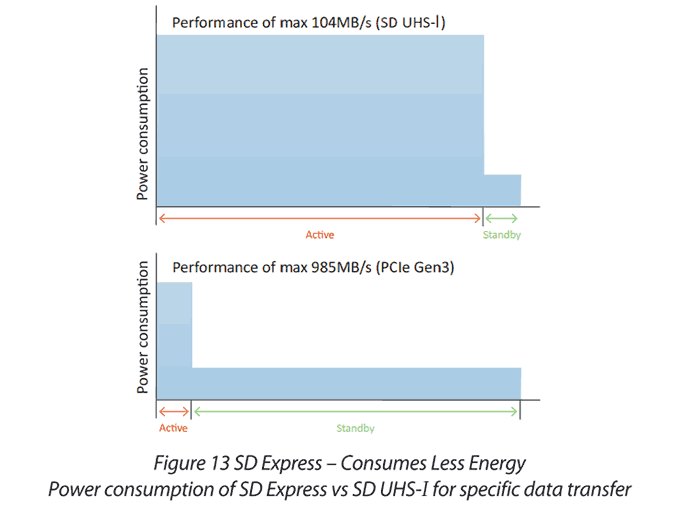 Last but not least, microSD Express cards will be backwards compatible with older microSD card hosts, with fall-back transfer speeds of up to 104MB/s.
White paper PDFs covering SD Express Memory Cards with PCIe and NVMe Interfaces, and the SD Express and microSD Express Memory Cards: The Best Choice for Your Future Product Designs are available via the links.