RiDATA love the performance

RiDATA, whilst happily sticking BD and HD DVD onto one disc have also been playing with SSDs and have been showing off a machine built by ibuypower that uses purely SSDs for storage, kicking traditional HDDs into touch.

Using four 32GB SSDs, the performance boost for start up times is impressive with a cold boot to fully loaded desktop in about 20 seconds under XP. I reckon that the age of the PC never being off could be almost upon us if you took advantage of hibernation power settings…. But then the green mob would kill you.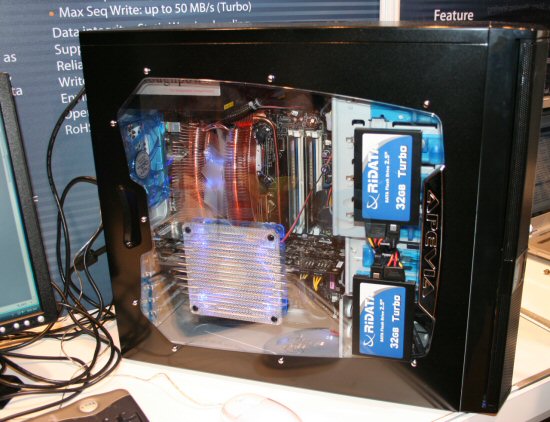 Click for larger image



But putting thoughts of warmer summers aside, check out those figures for read and write… and notice that they've broken the graph… I watched it happen! With the EeePC from Asus already with us and SSDs becoming possible and affordable, how long until the familiar whir of an HDD is no longer with us?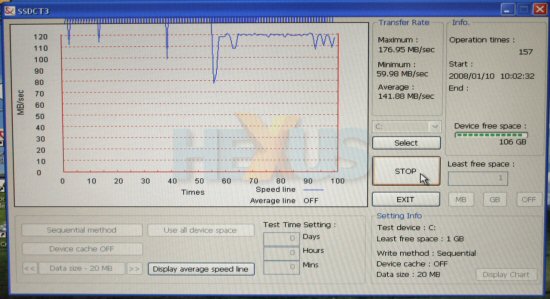 Click for larger image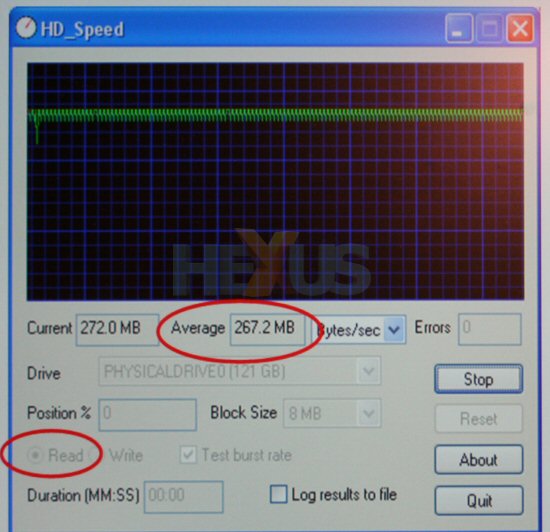 Click for larger image
All HEXUS CES 2008 content