AMD has confirmed that it has thrown in the towel with regards to the AMD Gaming Evolved App. The application was the red team's answer to Nvidia's 'GeForce Experience' companion, optimisation, and recording software. While the AMD-branded app will no longer be bundled in driver downloads, or supported by AMD, those who liked it can still download the Raptr app, which the AMD client was based upon.
Last month AMD stopped bundling the AMD Gaming Evolved App with its Radeon Crimson driver packages. The app was unbundled without comment in the release notes but the move was noticed by a few AMD graphics card users.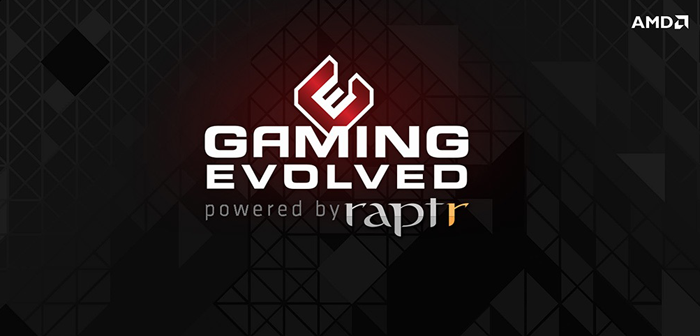 In response to the quiet unbundling, WCCF Tech's Keith May asked AMD about the continuing status of the AMD Gaming Evolved App and received the answer below:
"Starting September 12th 2016, AMD is no longer bundling the 'AMD Gaming Evolved App' by Raptr with builds of Radeon Software. The application will still work. AMD will cease to undertake any compatibility testing, install support or general technical support for this application, nor will it be available through Radeon Software or its installer. Previous builds of Radeon Software that include the 'AMD Gaming Evolved App' dated before September 12th 2016 will remain intact and will not be affected."


If you are a fan of the companion software you can still download the AMD branded app via Raptr, or just go and get the Raptr client for Windows which will continue to be updated and supported. Whichever you choose, AMD has had a long-running set of issues with the Raptr overlay listed in the 'Known Issues' section of the Radeon Crimson driver release notes, for quite a few revisions.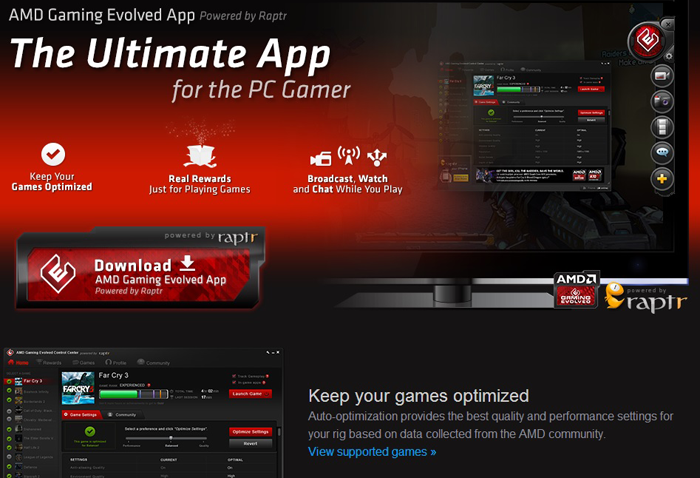 What do HEXUS readers with AMD graphics cards think of the unbundling, is it a shame that AMD doesn't have an answer to the GeForce Experience, or do you think 'good riddance'?