There has been talk of OneDrive placeholders coming back previously but it now appears to be official that the feature is returning under the guise of 'On-Demand Sync'. Microsoft revealed the upcoming change to Windows 10 at the Ignite 2016 conference, currently underway in Atlanta, Georgia.
OneDrive placeholders were part of how Windows integrated Microsoft's cloud storage facility back with Windows 8.1 but placeholders were removed from the OS/Onedrive with Windows 10. Explaining the removal of placeholders, Microsoft said the feature lacked full integration into the Windows filesystem, causing errors in certain apps and tools. Furthermore it said that the placeholder files caused customer confusion. If you never used the feature, or have forgotten about it, placeholders showed thumbnails of all your files stores online at OneDrive.com. Some files could be also held on the PC (a local copy) and you could see which was which via a small tick icon superimposed on the usual file icon.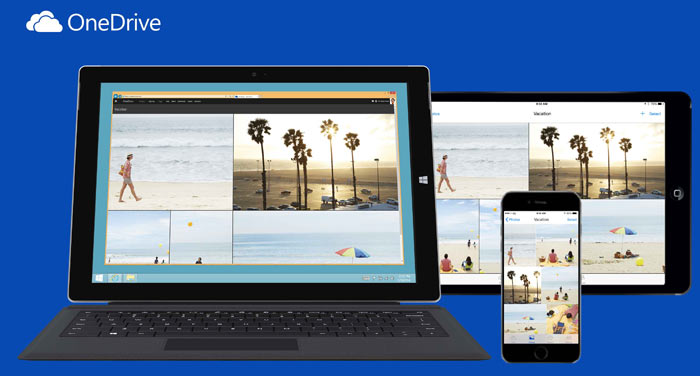 I personally found OneDrive placeholders very useful in Windows 8.1 as I had various smartphones and a tablet sync with OneDrive and could browse all of the photo thumbnails via Windows Explorer, downloading any pics I wanted to edit or use on the PC. With Windows 10 I started to just browse OneDrive.com via Firefox for the same kinds of tasks, not as convenient. At the current time OneDrive allows you to either sync, or not sync, at a folder level.
As reported by Yahoo News, the above behaviour of OneDrive, featuring placeholders, will be coming to Windows 10 in an update. In a presentation by Microsoft at Ignite the demonstrator had 9GB of files stored on OneDrive but only 3MB of placeholder files stored locally. Locally stored files gained a checkmark within the OneDrive Windows Explorer file views. Files that weren't local had a slightly paler appearance.
On-Demand Sync hasn't yet shown up for Windows Insiders so it doesn't look that close to implementation. Yahoo News tipped it for appearance in the Redstone 2 update next year.