Today is the date that Microsoft's Windows 10 Anniversary Update starts to roll out. We have mentioned it in the news several times over recent weeks/months so that will be of no surprise to HEXUS regulars. In other Windows 10 news, the OS has enjoyed a growth spurt according to the most recent data from NetMarketShare.
So, Windows 10 Anniversary Update has begun to roll out. Before you go and check your update status it's worth recapping what improvements and changes it could bring to your system and the way you use it. The best rundown of official new features comes from Microsoft themselves, of course. There's a bullet point list on the official Microsoft News blog describing the changes here.

In a nutshell, you will benefit from more security features, many via Windows Hello and Windows Defender updates. Windows Ink is improved/expanded to "bring the power of inking everywhere". Cortana is said to be improved and more deeply integrated. The update will provide better power efficiency and brings extensions to Microsoft's Edge browser. Your gaming experience should be enhanced with Xbox Play Anywhere, Language Region Independence, and various PC/Xbox One cross platform niceties.
To get Windows 10 Anniversary on your PC you could simply be patient and wait until it rolls out to your machine. In my case that means, not yet, as I just clicked the 'Check for updates' button in Windows Update and it told me "Your device is up to date" – when it's not, really.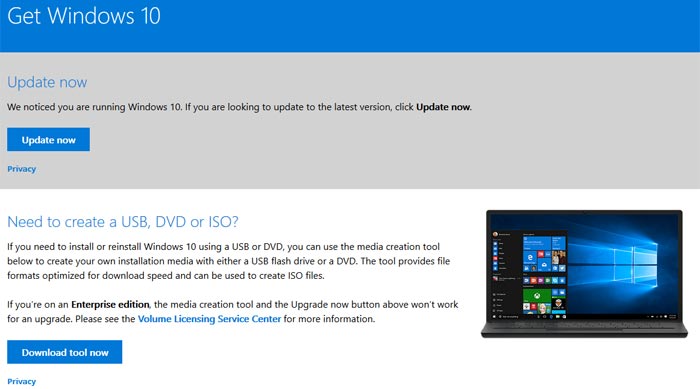 As with previous Microsoft OS updates, you can force its hand by downloading the appropriate ISO right away, and then applying the update. To do this go to Microsoft's Get Windows 10 page and click the 'Update Now' button or download the media creation tool to create fresh new installation media. This isn't a recommendation to do either of those things: it's probably best to be patient, as many major software releases come with unexpected bugs.
Windows 10 on over 21 per cent of PCs
Coinciding with the roll out of the Anniversary Update we have news that Windows 10 has enjoyed a growth spurt. The latest figures from NetMarketShare show that the new OS is now in use on over 21 per cent of PCs. You can see the state of play in the pie chart graph below.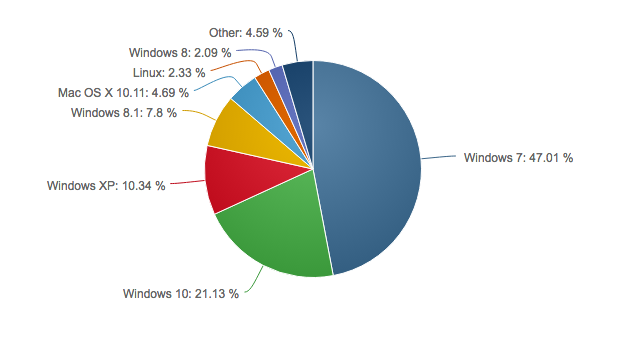 Yes, Windows 10 is still quite a long way behind Windows 7 in the popularity stakes. What will be interesting is how its market share develops now that the heavily promoted free updates from Windows 7 and 8.X are in-general over.