Microsoft has kicked off its BUILD 2016 developer conference in San Francisco. As you might expect, Windows was centre stage on the first day and we heard of Microsoft's plans to provide Windows 10 Anniversary Update as a free update this summer. This is the new consumer-facing name for the Redstone 1 update. Microsoft gave a rundown of the major changes on the way to this popular PC OS. In Microsoft hardware news it was good to hear that the interesting but pricy ($3000) HoloLens Development Edition has started shipping.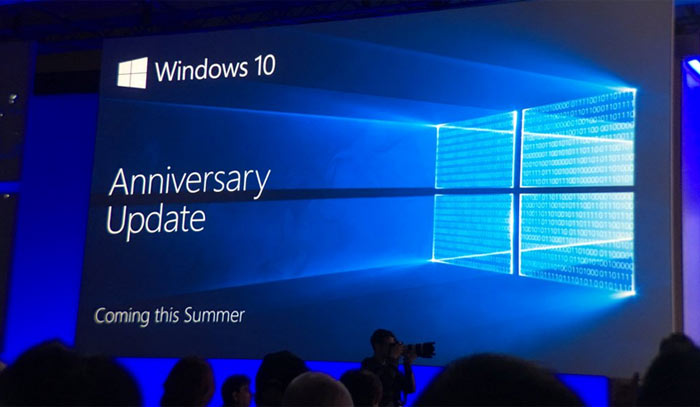 Before its talk about the summer update, Microsoft informed us of the state of play with Windows 10 so far. It says that "In the eight months since launch, Windows 10 is off to the fastest start in Windows history, with over 270 million active devices, outpacing Windows 7 in the same timeframe by 145 per cent." Furthermore Microsoft asserts that it is "on track to reach our ambitious goal of one billion Windows 10 devices in the next few years". However that language seems to have softened a bit – please note that "in the next few years" replaces the "within two to three years" target of last year.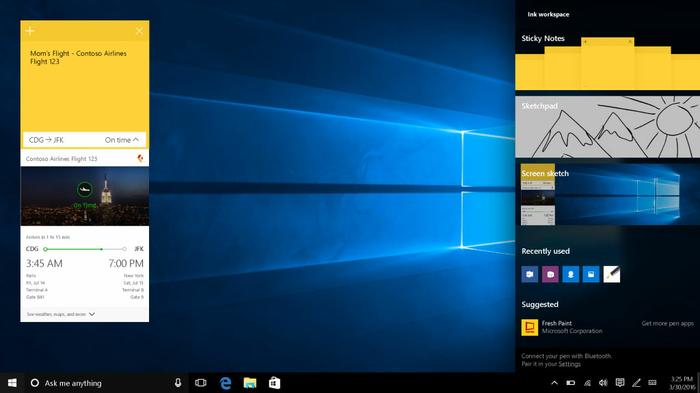 Microsoft's Windows 10 Anniversary Update arrives this summer, not just for Windows 10 PCs but also for the Xbox One and HoloLens, starting to make use of the UWP (Universal Windows Platform). Microsoft highlighted the key changes on the way in the OS update, beyond UWP and its implications, these include:
Biometric Security in apps and Microsoft Edge via Windows Hello. This will make Microsoft Edge "the first and only browser to natively support biometrics, with supporting sites," says Microsoft.
The introduction of Windows Ink. Microsoft has previously added inking functionality in key apps like Edge and One Note. With the Surface range coming with optional pens it would like to extend the usefulness of the stylus to create sticky notes, whiteboarding, Maps and other Office programs. At BUILD Microsoft said developers can integrate Windows Ink into apps with as little as two lines of code.
Cortana is again improved. At BUILD Microsoft announced that there's nearly 1000 Cortana enabled apps available and, with the Anniversary Update, Cortana becomes smarter with proactive suggestions throughout your day – expanding on her 'Personal Assistant' remit. Working across devices, such as your PC and Windows and/or Android Phone, makes Cortana even more useful.

As mentioned in the intro, the Microsoft HoloLens Development Edition has become available. Microsoft thinks the device will open up the potential of Holographic computing to the world. Thanks in part to its no wires, no external cameras, no phone required design, Microsoft expects to enable "all new ways for us to communicate, create, work and play". Already big-name customers such as NASA, Autodesk and Volvo are making use of these Augmented Reality HMDs.